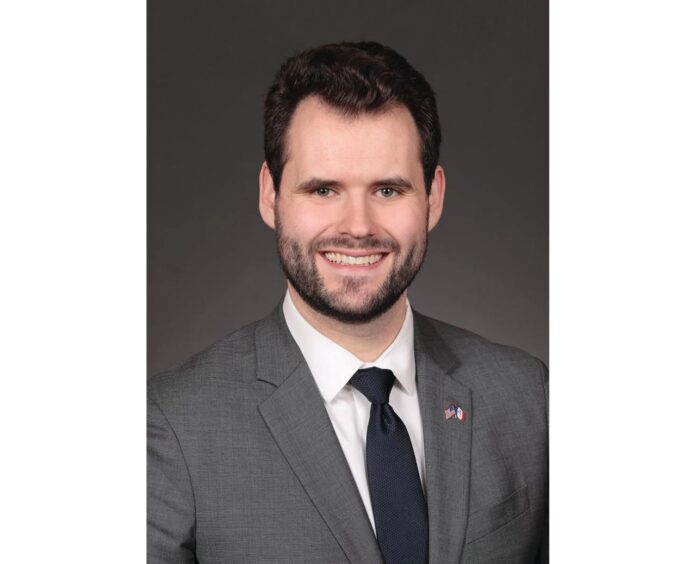 Iowa Sen. Zach Wahls
Sen. Zach Wahls of Coralville was elected to serve as the new Democratic leader of the Iowa Senate, replacing Sen. Janet Petersen, who announced she would not seek another term as minority leader, a role she has held since 2017.
Mr. Wahls was elected to the Iowa Senate in 2018. He represents Senate District 37, which includes Coralville, western Iowa City and Solon in Johnson County; all of Cedar County; and the city of Wilton in Muscatine County. He currently serves as a vice president at GreenState Credit Union. He and his fiancée, Chloe Angyal, live in Coralville.
"I am honored to have been elected by my colleagues to serve as the Iowa Senate's Democratic Leader. As the senator representing Cedar, Johnson and Muscatine counties, my district spans urban, suburban, small town,and rural Iowa," he stated in a release. "I see firsthand the growing gap between the wealthiest few and the majority of Iowans across our state. A rising cost of living with stagnant wages meant that too many Iowa families were struggling — and that was before the coronavirus pandemic gripped our state."
"Senate Democrats will be focused on defeating the coronavirus with decisive action supporting essential workers, protecting Iowa families, and assisting small businesses. The impact of this pandemic on Iowa's economy, public health, and especially our senior citizens, cannot be overstated. We must get our state back on a path to complete economic recovery," he continued.
Amanda Ragan of Mason City was elected as Democratic Whip. Republicans have chosen Rep. Pat Grassley to continue serving as speaker of the House and Sen. Jack Whitver as Senate majority leader.
The 2021 Legislative Session begins Jan. 11.