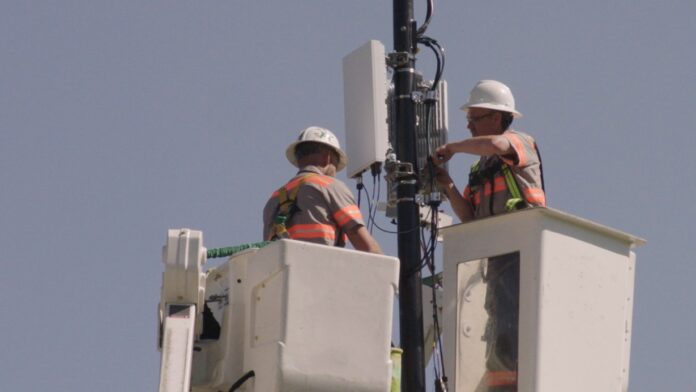 Residents across Ames, Cedar Rapids and Iowa City now have access to higher speeds and greater capacity from Verizon's 5G Ultra Wideband network.
Each city has a new cell site live in the community, with more coverage on the way, according to a press release.
"We're thrilled Verizon is expanding its services in Iowa, bringing enhanced connectivity to multiple cities across our great state," said Rep. Bobby Kaufmann (R-Wilton) Chair, House Ways & Means Committee, in a statement. "Verizon's 5G Ultra Wideband service will bring new benefits and possibilities to residents and visitors in Iowa, and I'm happy to see their continued support of our citizens and investment in our communities."
Network teams are deploying 5G service to downtown Iowa City, the University of Iowa campus, the Cedar Rapids metropolitan area including the Rockwell Collins campus, downtown Ames and Iowa State University campus.
The enhanced coverage will allow users to download large documents, stream movies in HD audio and video, play console quality video games and conduct video chats with greater ease.
Verizon deploys its 5G wideband service using 100 MHz of C-Band spectrum. Additional bandwidth, available at the end of the year, will provide further speed and capacity, according to a release.
The cell phone company also increased fiber connections at many of its cell sites, meaning Verizon can now carry 10 times the amount of data.
Verizon's 5G service is now available for more than 200 million people, roughly two out of three Americans.