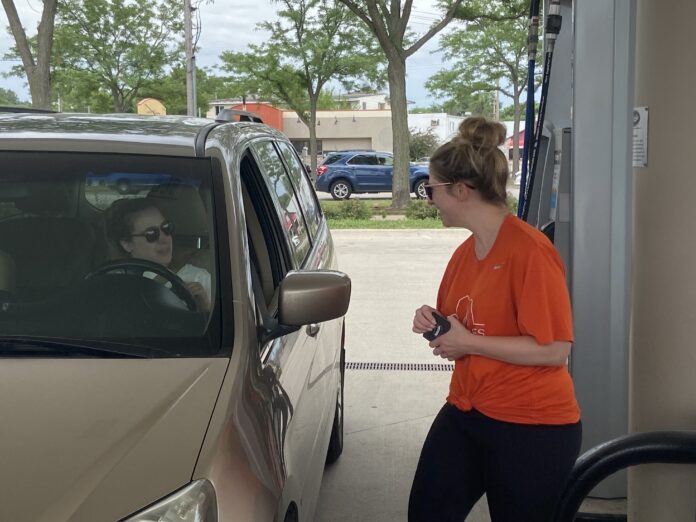 Urban Acres Real Estate gave out $5,000 in free gas at the pump July 1 starting at noon on a first come, first served basis.
A dozen realtors were divided up at four different gas stations in Iowa City with each station equally equipped with $1,250 in $50 gift card allocations. The giveaway lasted until all funds ran out and will help 100 lucky drivers.
"You know, gas prices are going up," said Robin Sueppel, a real estate agent for Urban Acres, who was stationed at the Kum & Go at Coralville. "We thought it would be fun to be able to let some people do things maybe they couldn't do this holiday weekend."
The act of goodwill comes at a time gas prices have risen to all-time highs nationwide. As of June 30, the average price of gas in the United States was $4.85 per gallon. Iowa's gas prices are slightly below the national average at $4.62 per gallon, whereas in California drivers must pay $6.28 per gallon.
The four participating gas stations were:
Deli Mart, 2410 Mormon Trek Blvd, Iowa City
Depot Express, 1290 Dubuque Street, North Liberty
Kum & Go, 2303 Muscatine Avenue, Iowa City
Kum & Go, 205 2nd Street, Coralville
"We wanted to keep it local for people," Ms. Sueppel added.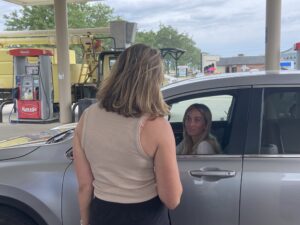 Businesses in the Corridor, like Great Western Bank and Kirkwood Community College, have tried to help their employees manage the cost of high gas prices in recent months by offering fuel stipends or going to a four-day workweek in the summer.