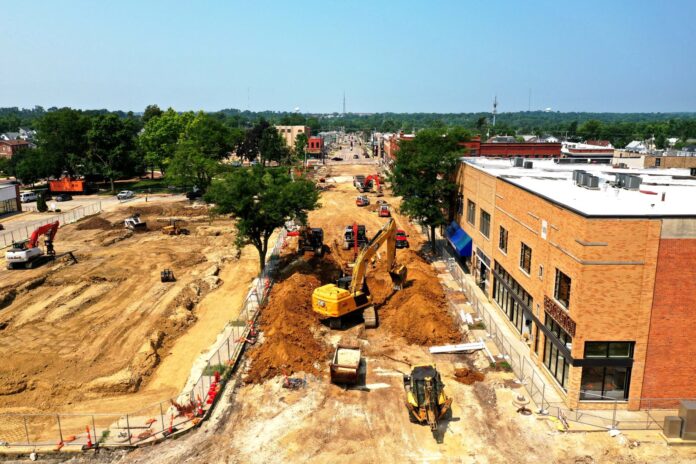 Uptown Marion has received the Main Street Business Support Award for the Streetscape Business Support Initiative.
This joint initiative between the Uptown Marion Main Street Program and the City of Marion was created to support small businesses through the hardships of the 7th Avenue streetscape reconstruction project.
Main Street Iowa hosted the annual Main Street Iowa Development Awards celebration on April 22 at Community Choice Credit Union Convention Center in Des Moines.
The awards honor outstanding accomplishments, activities and people making a difference in the state's Main Street districts, according to a release.
Local building and business owners Jeanne and Paul Matthews were honored with the Marion Leadership Award presented by Governor Kim Reynolds and Debi Durham, executive director of the Iowa Economic Development Authority (IEDA) and Iowa Finance Authority.
"The Main Street Iowa program is a powerful economic development tool that has stood the test of time since its introduction in 1985," said Ms. Durham, in the release. "We continue to see significant growth in business, jobs, and investment in communities of all sizes because of the program. As a result, these districts serve as inspiring examples of what's possible for Iowa's downtowns."
"Main Street is grassroots economic development," said Michael Wagler, Main Street Iowa State Coordinator, in the release. "It is inspiring to witness the impactful work of local Main Street program staff, volunteers, and community partners."
Marion Projects that also received nomination included:
A full list of award winners can be found at the Iowa Economic Development Authority website