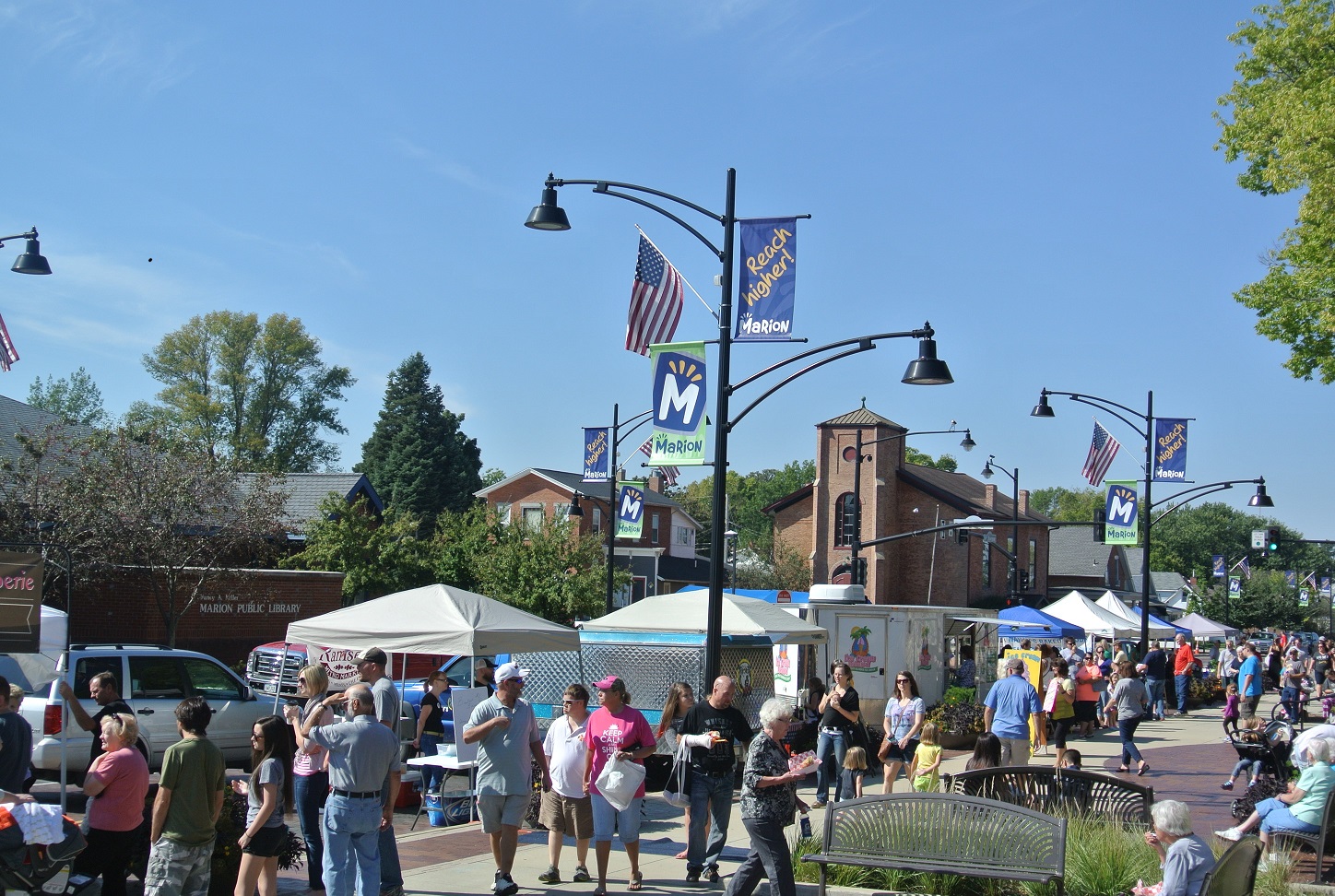 The first Uptown Marion Market this season will be this Saturday, June 10, from 8 a.m.-noon in City Square Park featuring local vendors with produce, baked goods, artisan items, live entertainment and activities.
Papa Balloon will be on site and music from steel drum band Pandelirium from 9-11 a.m. In addition, informational community booths from the city of Marion, Iowa's Creative Corridor, Linn County Trails Association, Master Gardeners, Marion Fire Department and Marion Police Department will also be featured.
From 9-11 a.m., the Market will host Milkweed Matters and the ity of Marion for a milkweed seedball-making workshop. Milkweed seedballs will then be tossed along the RAGBRAI route this summer to combat the shortage of milkweed in Iowa and contribute to the survival of Monarchs. Volunteers of all ages are welcome to help the group reach a goal of making 50,000 seedballs. Seeds and materials will be provided.
Bikers to the market can park at the Linn County Trails tent and register to win a $25 Uptown Dollars certificate. Then, join the Marion Bike and Pedestrian Advisory Committee (BPAC) at Noon for Pedal Marion – a casual eight mile bike ride around Marion that will start and end at City Square Park.
Uptown Marion Market will continue this summer on July 8 and Aug. 12 from 8 a.m.-noon. Other live entertainment includes acoustic guitarist Billy Heller (July 8) and acoustic guitarist Matt Gogel (Aug. 12).
View an interactive map and product search at marioncc.org/uptown-marion-markets