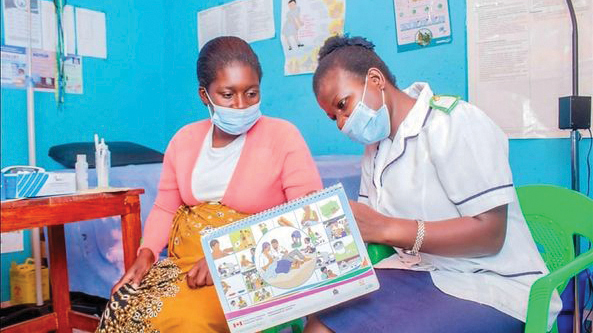 Two dozen young entrepreneurs from sub-Saharan Africa are hoping a six-week trip to Eastern Iowa will result in more than a sky-high number of frequent flyer miles.
Hailing from 17 different countries, the representatives stay at the University of Iowa for a summer of coursework, leadership training, mentoring and networking – all with the goal of taking lessons learned back across the Atlantic to their home countries. 
"They will be Iowa's ambassadors to Africa, learning our way of doing things and bringing Iowa values back to their homes," says Dimy Doresca, director of the UI Institute for International Business, in a statement. "The visits will also have an economic development impact, as the fellows will build connections with Iowans who want to conduct business in Africa."
It is the first year since the COVID-19 pandemic that the university is able to host Mandela Fellows, as the fellowship was postponed in 2020 and conducted virtually in 2021. The Mandela Washington Fellowship is a federally funded program administered by the International Research and Exchanges Board (IREX) that selects 700 applicants from a pool of 38,000 for placement across the United States.
Having already arrived June 9, the fellows will return home in mid-July.
Varied backgrounds
The 2022 class has an extensive collection of professions, including home care providers, environmental scientists, innovators, farmers, empowerment advocates, CEOs, an economist, a restaurant owner, an author, a computer engineer, a medical doctor and more.
Lucy Msukwa traveled all the way from Mzuzu, Malawi, to gain a more formal background in how to run a business, something she thinks will be invaluable as the founder and executive director of Uchembre Wabwino Maternity, a home clinic that provides maternal health services.
She started the clinic in 2019, working "alone and 24/7," but after two-and-a-half years, she's hired more than 15 other medical professionals and has partnered with organizations with similar missions like the United States African Development Foundation. 
Her passion stems from a traumatic personal experience – her mother died giving birth to her brother.
"I didn't want other people to experience the same because when my mom was delivering, she was a non-diabetic and non-hypertensive patient," Ms. Msukwa explained. "The reason she did not make it was because there were no adequate resources to manage her. From there, I thought I can do this service for other people, so that they [can] have an experience with their mom."
Health services are free in Malawi, but where Ms. Msukwa lives, there is only one major hospital for seven districts, or states. This leads to congestion and long lines for those seeking medical attention, and makes it hard for hospitals to offer anything other than general medical services.
Her clinic focuses solely on maternal child health services, family planning, immunizations and other offerings that are difficult to find elsewhere.
Although the fellows can't visit as many businesses in-person this year due to COVID-19 precautions, fellows took part in pitching their business and ideas to mentors, visiting historical sites like the Herbert Hoover Presidential Museum, listening to speakers across the state and networking with business leaders at NewBoCo and the University of Iowa. 
Several fellows in this year's cohort are farmers looking to bring new ideas back to their home communities.
Freedom Mukanga from Harare, Zimbabwe, is a poultry farmer at FreedPer Farm, where he specializes in growing a breed of chicken, the Sasso, that has a "unique taste" with mortality rates below 5%, he says. These birds are more resistant to harsh climate conditions and require less feed. While the company has scaled in size in the last three years, he applied for the Mandela Fellowship with the hope of learning tips and tricks to take his company to the next level – particularly through social media marketing.
Christelle Cibanvunya is using the experience to build upon an idea that sparked five years ago. She is the founder of Farming for Change, a group that empowers rural women in the Democratic Republic of Congo to fight poverty and become self-sufficient.
"I didn't have the business mind when I first started," said Ms. Cibanvunya, who is also an administrative assistant at the World Bank. "I didn't have any business plan…I didn't plan on those things in the beginning. I just started from nowhere."
She say the fellowship experience has encouraged her to keep going and not give up, despite the challenges of creating your own business from scratch.
Knowledge gained
Other fellows are making the most of the people they meet while in Iowa.
"I've been connected to people that are in the business of cassava flour processing," said Paula Ondo from Litoral, Equatorial Guinea. "I have to set up a meeting and find the time to sit down with them." Cassava is a starchy root vegetable used by local farmers.
Ms. Ondo is a supply chain associate for Trident Energy in her home country and is working to promote entrepreneurship among young people. While the supply chain crisis is global, Equatorial Guinea imports most of their products, she says, so coordinating new vendor engagement is crucial.
Rather than goods and business contacts, Lucy Msukwa sees opportunities to import ideas from America back into her business.
"Maybe there are some [technologies] we can adopt…and apply them in our clinics at home," she said. "For example, I was not feeling well and I had an opportunity to go to a clinic in Iowa City. I saw that when you come in, they give you a tablet (PC) where you can just enter your data, so that is easy to adopt if you purchase the software and tablet."
Ms. Msukwa was also awarded $8,000 from the Code Family Foundation during a UI Venture School pitch, money that will be used toward purchasing three portable ultrasound machines, according to Iowa John Pappajohn Entrepreneurial Center.
And seeing an event like EntreFEST, a two-day conference and networking extravaganza, proved to be a valuable experience for the fellows as well.
"I'm quite amazed at how the community embraces entrepreneurship in the startup space here," Mr. Mukanga said. "A lot of people are engaged and willing to work with you. In my country, there isn't much space for entrepreneurs. People are working hard, but they're working hard in silos. There is no community platform where people can come and showcase their ideas."
Taste of Iowa
Most of the fellows had never been to the United States before (never mind Iowa), and while some aspects of the trip surprised them, they are leaving with an appreciation for the people and entrepreneurial spirit fostered here.
"I'm used to seeing the U.S. on TV where there are skyscrapers and big houses, but when I left the airport, the tallest buildings were maybe 12 stories!" said Ms. Cibanvunya. "But my second impression was how nice everyone is. People are nice on the road [in my country] but if you don't know someone, they just pass by."
"I was surprised by the way of life of the Amish communities," Mr. Mukanga said. "The scale at which they are farming…like three people working on a 4,000 acre piece of land, that was quite amazing."
While this fellowship program occurs in Iowa, its effects are far-reaching. Since 2014, fellows have contributed more than 57,500 hours of community service to U.S. organization and social services.