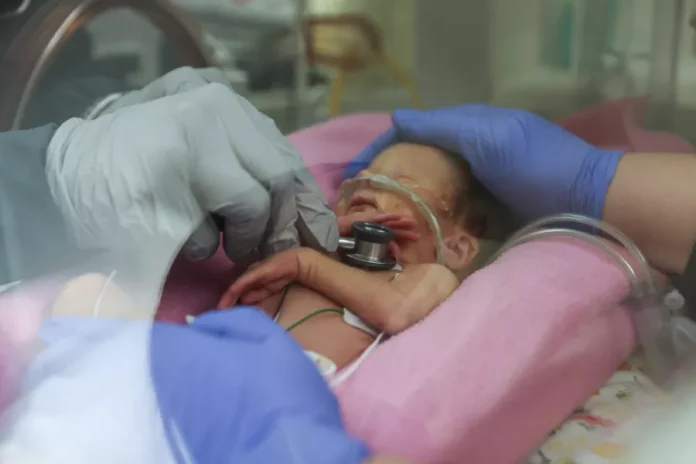 When neonatologists Patrick McNamara and Regan Giesinger started the hemodynamic screening program at the University of Iowa Stead Family Children's Hospital in 2018, they were confident it would increase survival rates and reduce complications for their premature patients.
A new study provides scientific validation of how right they were.
The study, published recently in the American Journal of Respiratory and Critical Care Medicine, shows that when hemodynamic screening was added in the 24 hours after birth to the care of babies born at fewer than 27 weeks, the combined rate of death or severe brain bleeding fell by half. 
The addition of hemodynamic screening was linked to lower incidence of several other complications including severe lung disease and necrotizing enterocolitis, a serious intestinal disease.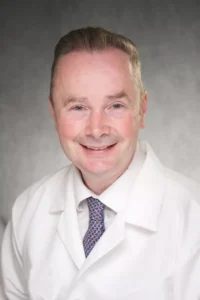 "This work is precedent-setting for neonatology," Dr. McNamara, a UI professor of pediatrics and director of the Division of Neonatology, said in a release. "We have demonstrated for the first time that this new field of neonatal hemodynamics can have a major impact not just on survival but also on long-term quality of life for extremely preterm babies. The reduction in some of the serious health conditions is just spectacular — not only reducing severe brain bleeding but almost eliminating necrotizing enterocolitis, a killer in many premature infants." 
Using hemodynamic screening to guide treatment plans improves outcomes
Hemodynamics involves using ultrasound to obtain detailed images of the baby's heart, valves and vessels that allow doctors to assess heart function and blood flow to all parts of the body, including the brain and the lungs. 
These assessments are performed by hemodynamic specialists — neonatologists who have completed one additional year of structured echocardiography training. 
The physiologic information acquired on hemodynamics screening can then be used to identify the underlying cardiovascular problem and target treatment precisely.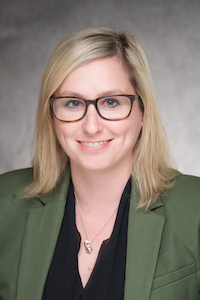 Dr. McNamara and Dr. Giesinger had already seen the benefits of a hemodynamics program firsthand. The doctors were both expert neonatologists that had helped make hemodynamics a standard protocol in neonatal intensive care units (NICUs) across Canada. When they arrived at UI Stead Family Children's, where the NICU was already world-renowned, they saw an opportunity to assess just how impactful hemodynamics can be at improving survival rates and reducing complications. 
Dr. Giesinger, Dr. McNamara and their colleagues at the UI Stead Family Children's Hospital followed 423 babies, born before 27 weeks, between January 2010 and December 2017. This control group did not get hemodynamic screening and is representative of the situation at most high-level NICUs currently in the U.S. The team also followed 191 babies, also born before 27 weeks, between October 2018 and April 2022. All these babies received hemodynamic screening within 12 to 18 hours of birth. 
The hemodynamic screening group had lower levels of all the adverse events measured: severe brain bleeding, death, death within the first week of life, necrotizing enterocolitis, and severe bronchopulmonary dysplasia.
Overall, introducing the hemodynamic screening program halved the risk of death or severe brain bleed from 29% to 16%. The risk of necrotizing enterocolitis also fell from 6% to 1%. These improvements are even more noteworthy because the proportion of extremely premature babies who are born between 22 and 23 weeks, who are most at risk for bad outcomes, was actually higher in the cohort that received hemodynamic screening. 
Heart, circulation problems are common and deadly in premature babies
Very premature babies are more likely to survive now than they were 20 years ago, but these infants are still at high risk for severe cardiovascular complications because their hearts are not developed enough. 
These underdeveloped cardiovascular systems lead to unstable blood flow that may be a root cause of many serious complications — such as lung problems, necrotizing enterocolitis, and severe brain hemorrhage — that affect these medically fragile patients. 
Between 50 and 75% of infants who survive severe brain bleeding develop long-term neurological problems. These include intellectual disability, hydrocephalus, and cerebral palsy and have few effective treatments. Therefore, mitigating the risk of brain injury is a priority for neonatologists. 
Neonatologist leaves legacy
Dr. Giesinger died in May, but Dr. McNamara believes her efforts and contributions to the field of hemodynamics will leave a lasting legacy. 
"Regan Giesinger was absolutely integral in establishing this program five years ago. She was the best sonographer of small babies I have ever seen; she could do a comprehensive study within less than 10 minutes," Dr. McNamara said. "This work was so important to her, and her last study has provided landmark findings that will have a huge impact on the care of these tiny babies in the future." 
In addition to Dr. McNamara and Dr. Giesinger, the UI study team included Danielle Rios, Trassanee Chatmethakul, Adrianne Bischoff, Jeremy Sandgren, Alison Cunningham, Madeline Beauchene, Amy Stanford, Jonathan Klein and Patrick Ten Eyck.