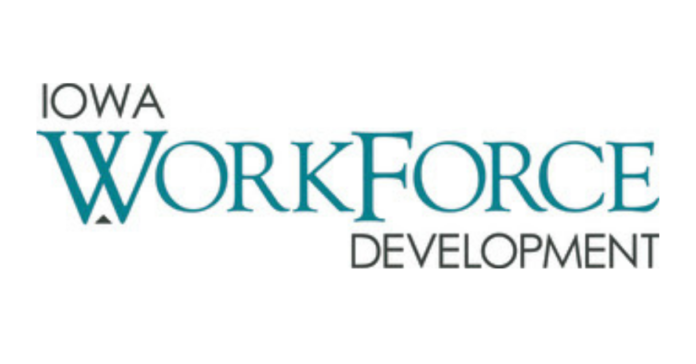 Iowa's seasonally adjusted unemployment rate held steady at 2.7% in July, but remains down from 2.8% one year ago, according to Iowa Workforce Development.
The state's labor force added 2,700 new workers in July, increasing Iowa's labor force participation rate to 68.8%. That is up from 68.2% a year ago and equals the participation rate in March 2020.
Meanwhile, the U.S. unemployment rate decreased to 3.5% in July from 3.6% the month before.
The total number of working Iowans increased to 1,694,300 last month. The July figure is 1,300 higher than June and 22,900 higher than one year ago. The number of unemployed Iowans increased to 47,700 in July from 46,300 in June.
"Iowa's labor force participation increased for the fifth straight month, although we do see signs that some businesses are being cautious with hiring amid prolonged national economic uncertainty," said Beth Townsend, executive director of Iowa Workforce Development, in a statement.
In other employment news:
Iowa's businesses are up 14,400 jobs relative to last year. In July, Iowa businesses shed 5,300 jobs, lowering total nonfarm employment to 1,585,400.
Private industry employers are responsible for most of the increase (+11,700), although government entities advanced by 300 and now rest up 2,700 jobs over the past 12 months.
Accommodations and food services shed the most jobs in July (-2,000). The loss follows a smaller decline of 700 jobs in June.
Arts and entertainment also shed jobs in July (-300).
Administrative support and waste management pared 1,200 jobs in July and fueled a decline of 2,000 jobs for professional and business services.
Professional, scientific, and technical services shed 700 jobs and has shed 2,800 since March.
Trade, transportation, and utilities lost 900 jobs and is down 1,400 jobs over the past three months.
Job gains were small in magnitude in July and included education and health care (+400) and information (+200).
Compared to last year, total nonfarm employment has gained 14,400 jobs. Of those gains, education and health care has gained 10,100 jobs; leisure and hospitality industries 3,900 jobs; and arts and entertainment 2,500. Smaller increases occurred in manufacturing (+1,700) and construction (+1,300).
Job losses have been heaviest in professional and business services (-6,400) with administrative support and waste management fueling much of the decline.
Visit iowalmi.gov for more information about labor force data.