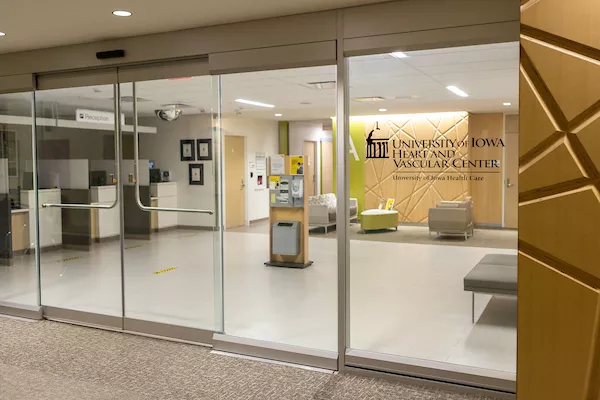 The University of Iowa Heart and Vascular Center has added two new cardiac catheterization (cath) procedure labs to increase patient access to care.
Outfitted with the most advanced technology in the state, the cath labs will be used by doctors to perform minimally invasive tests and procedures to diagnose and treat cardiovascular disease. Various cardiovascular subspecialties at the UI Heart and Vascular Center use the labs, including interventional cardiology, the structural heart program, cardiac electrophysiology, adult cardiac surgery and vascular surgery.
The UI Heart and Vascular Center completes nearly 4,600 cardiac catheterization procedures each year and approximately 45,000 clinic visits across all subspecialties. 
"We manage the most complex cardiovascular patients in the state and our services are in high demand," Phillip Horwitz, executive director of UI Heart and Vascular Center, said in a news release. "We've taken a number of steps in recent years to improve patient access, and our new cath labs are critical to our ability to promptly diagnose and treat patients' conditions using the most advanced technology." 
The new technology provides a safe environment for patients by reducing radiation exposure and decreasing the amount of IV contrast dye used in the blood vessels. Built-in UV lighting installed in the lab is specifically designed for operating rooms and cath labs. 
"Our team is very excited about how the new cath labs will improve the patient experience and allow us to continue to provide high-quality outcomes," Leslie Johnston, Cath Lab nurse manager, said in a news release. "We are fortunate to be able to provide expanded access to this high level of care in our community and in the state."