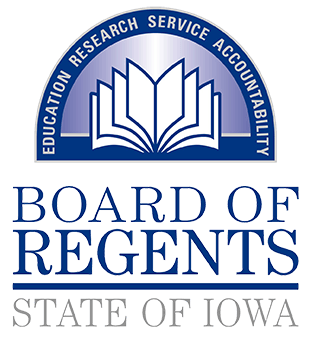 Iowa has been ranked the third best state to be a college student, according to a new study ranking the value of state public university systems by median return on investment.
The non-partisan think tank Foundation for Research on Equal Opportunity found Iowa's public university students' median ROI was more than $214,000. Iowa ranks behind South Dakota and Minnesota. The study defined ROI as the amount a student can expect to gain financially from each individual degree.
"ROI is the most comprehensive measure of the net financial value that a student can expect from pursuing a degree or certificate," according to the foundation's report. "While maximizing ROI is not the only goal of higher education, students consistently report that their primary reasons for attending college are getting a better job and increasing their earnings potential."
The foundation selected Iowa State University's mechanical engineering program as the state's most valuable program. The program's ROI is more than $929,000. Fewer than 800 students are enrolled in the degree program.
The University of Northern Iowa contributed to the ranking with a number of high value majors. Its signature programs in education, business, accounting and management align with nine out of 10 of Iowa's most in-demand careers. UNI has launched several new programs to support Iowa in recent years.
The need for registered nurses tops the list of needs for Iowa. Nurses have the largest number of total annual openings in the state, according to Iowa Workforce Development. The study found the most valuable programs in 26 states by ROI were nursing programs.
The state Board of Regents approved a bachelor of science in nursing program at UNI in November. The program aims to help meet the shortage of nurses in health-related fields. The program will welcome students in fall 2024.
Teaching positions occupy four out of Iowa's Top 10 most in-demand jobs. UNI is in the top 1% of public institutions nationally for the number of students who graduate with a bachelor's degree in education. About one in four UNI students are education majors. All of Iowa's 99 counties employ UNI-educated teachers in 99% of the state's school districts.