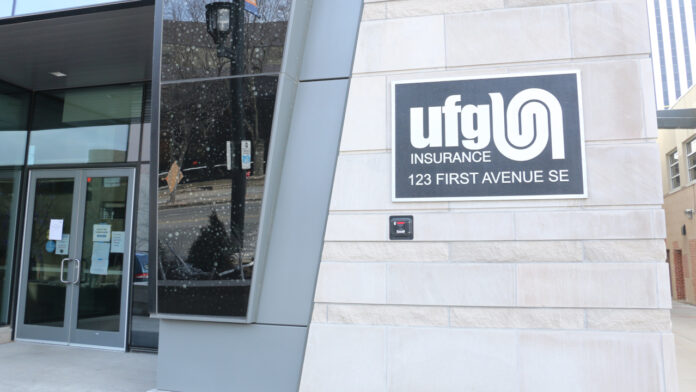 Cedar Rapids-based insurance company United Fire Group announced July 7 the appointment of Kevin Leidwinger as its new president and CEO. He will join the company Aug. 22 with more than 30 years of experience.
Prior to being named CEO of UFG, Mr. Leidwinger served as President and Chief Operating Officer of CNA Commercial, which is located in Chicago. He also spent many years with Chubb Commercial Insurance, where he served in casualty, liability and underwriting management roles, according to a release.
"It is an incredible honor to lead United Fire Group," he said in a statement. "This is a company with a great history, and UFG is in a prime position to further advance the success its people have built over the last 75 years."
Mr. Leidwinger will replace current president and CEO Randy Ramlo, who announced his retirement in February. Mr. Ramlo is credited with  building "One UFG," the company's strategic plan that prioritizes long-term profitability, diversified growth and continuous innovation.
"The board appreciates Randy for his 15 years as CEO of our company," said UFG board member George Milligan, who chaired the CEO search committee. "Randy's loyalty to UFG and connection with employees has been exceptional." A long-term employee who has served as CEO since 2007, Mr. Ramlo's last day will be Aug. 19.
United Fire & Casualty Company, UFG, through its insurance company subsidiaries, is engaged in the business of writing property and casualty insurance.