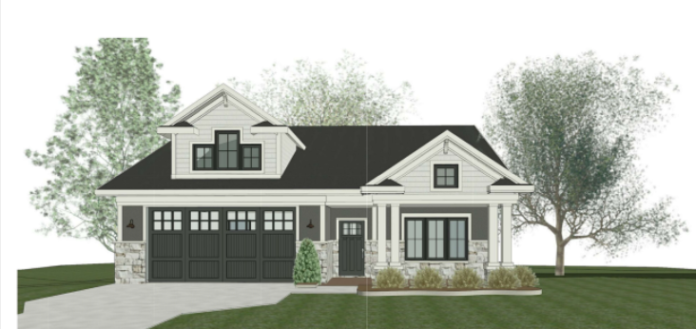 It was smooth sailing for city staff and developers presenting a slightly modified plan for Monument Hills, a senior housing cooperative community, at an Iowa City Planning & Zoning Commission meeting July 6.
The altered plan removed six smaller-sized lots on Rochester Avenue originally intended to provide a diversity of housing stock in the development, but residents were concerned their property values and views would be negatively affected.
"We regrouped after that meeting and looked at that feedback and given that opposition…we eliminated that from the development," said Mike Welch, owner of Welch Design and Development.
The developer's plan, titled Monument Hills, would stretch 64.7 acres and be situated off Rochester Avenue and North Scott Boulevard. Following the commission's unanimous approval for the development Wednesday, the developer's attention will turn toward the Iowa City Council.
If passed by Iowa City Council in the upcoming months, 64 single-family detached residences, 12 senior single-family units, 3 duplexes and 29 senior multi-family units will be constructed.
The easternmost section of the project would be called The Borough and run by Vintage Cooperatives by Ewing Properties.  They are proposing an independent living community for people aged 55 and older with three main benefits: a community-living atmosphere with like-minded people, a member-owned community and free maintenance for residents, said Ray Bisbee, CEO and president of Ewing Properties, at the Good Neighbor meeting.
"I don't recall seeing a proposal match the comprehensive plan and neighborhood vision so well," said Michael Hensch, chair member. "I commend you [the developers] for doing this design and preserving the sensitive areas and the wetlands."
Many written complaints to city staff from residents prior to the meeting revolved around the existence of the six lots on Rochester Avenue — as well as traffic and environmental concerns and trail connections — but there were no objections to the plan during public comment.
Harvest Preserve is a private nature reserve in Northeast Iowa City that stretches approximately 100 acres. The plan calls for preserving 31.3 acres of woodlands and wetlands, which means 49.9% of wetlands will be disturbed.
"There is a mitigation requirement if an impact is above 50%, but since they're below that threshold, there's no mitigation requirement," said Iowa City Planner Anne Russett.
Similar senior-living cooperatives can be found at 750 E. Foster Road in Iowa City, 1180 Kennedy Parkway in Coralville and the soon-to-be-completed The Estates in North Liberty at 175 S. Jones Blvd.
The Borough will be owned by the members living there as they act as shareholders, said Heather Robb, regional director for Ewing Properties. The property will have a clubhouse, heated underground parking, an outdoor pool and lounge, workshop, game rooms and more.
The development has no built-in requirements to offer income restricted housing.