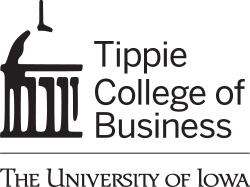 A new risk management and insurance major will be offered at the University of Iowa's Tippie College of Business starting in the fall of 2023, helping to strengthen the state's largest non-agriculture economic sector.
According to a news release, the new major was approved by the Board of Regents, State of Iowa, at its meeting July 27. The major will be housed in Tippie's Department of Finance and award a Bachelor of Business Administration (BBA) degree.
"The insurance industry is a major economic force in Iowa, and the university has a deep history in risk management and insurance education," said Terri Vaughan, a prominent leader in the insurance profession and director of the college's Vaughan Institute of Risk Management and Insurance, named for her father, Emmett. "This is a great opportunity to build on that history while supporting the future of Iowa's industry and providing students with outstanding educational and career opportunities."
According to the release, Iowa is one of the largest insurance states in the country. More than 60,000 Iowans work in the insurance and risk management profession, which makes up 11% of the state's economy. Several major insurance companies are based in Iowa or have a significant presence in the state, including Principal, Employers Mutual, United Fire Group, Transamerica, Athene, W. R. Berkley, and Farm Bureau.
Thomas Berry-Stoelzle, associate professor of finance, Nationwide faculty fellow, and faculty director of the Vaughan Institute, said Tippie has long worked closely with those companies.
The college has for many years offered an insurance certificate for students interested in pursuing insurance careers, and the Vaughan Institute educates students for careers in the field and oversees faculty research.
In the release, Mr. Berry-Stoelzle said the field offers such strong career opportunities as claims manager, underwriter, broker, employee benefits manager, and risk modeler, all of which students can learn about at the University of Iowa. The industry is also expected to grow in the future, as climate change, cyberattacks, and other hazards will require companies to better manage those risks.
"Every business decision involves risk, so having a sound understanding of how risk works will help students in any career and provides a strong foundation no matter what direction they want to go," he said, in the release. "Our new major will prepare students for a fast-track career in the insurance and risk management industry, and they will be able to jump into leadership positions earlier in their career.
At the same time, he said the department's researchers will make new discoveries that help strengthen and grow the industry.
Michael Gould, business development manager in the Iowa Economic Development Authority, works closely with insurance companies and said the industry is looking forward to the new program. He said there's an urgent need for more people who have the education needed to work in insurance.
"Insurance companies love doing business in Iowa, and more would locate here if we had a larger labor market," he said, in the release. "Companies tell me they want to grow in Iowa, but we just don't have the labor market. We hope this new major will open the pipeline and we can get more flow of human capital going back and forth between the industry and the University of Iowa."
Mr. Berry-Stoelzle expects the new major will eventually enroll up to 80 students annually. He said the college will also continue to offer the insurance and risk management certificate.