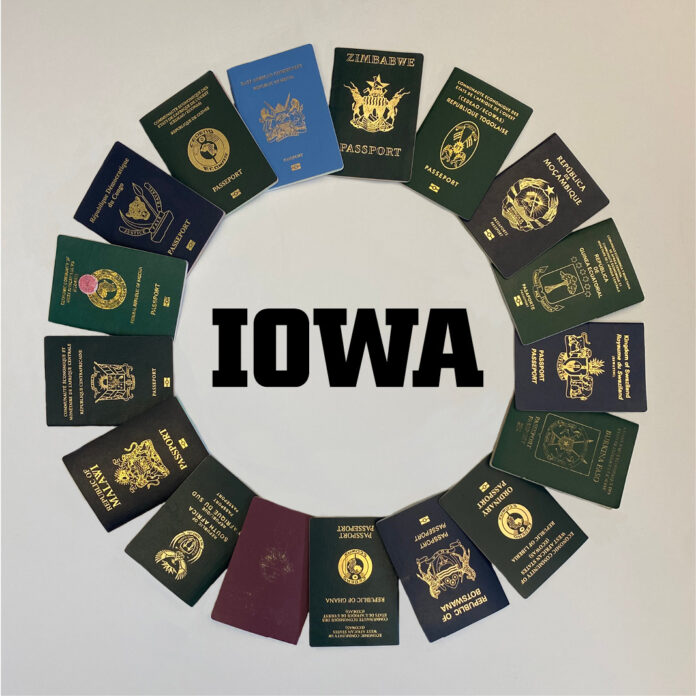 For the eighth time, the University of Iowa John Pappajohn Entrepreneurial Center (Iowa JPEC) has partnered with the Tippie College of Business Institute for International Business to bring 25 fellows from 20 sub-Saharan African countries to campus. 
The fellows are participating in the Mandela Washington Fellowship for Young African Leaders, which is the flagship program of the U.S. government's Young African Leaders Initiative.
The fellows, who are ages 25 to 35 and accomplished innovators and leaders in their countries, arrived June 21 and will stay on campus for six weeks. Their primary focus will be the completion of Venture School, a program that provides real-world experience, testing of business ideas, and connecting with mentors. 
The training will touch on other themes including leadership, network building, entrepreneurship in Iowa, and managing growth and change.
The fellows will also perform 12 hours of community service at Table to Table, Central Furniture Rescue, Grow Johnson County and Systems Unlimited. They will participate in cultural site tours at the Herbert Hoover Presidential Library and Museum, a Kalona farm and the Iowa Islamic Heritage Mother Mosque of America in Cedar Rapids. 
For additional information about the Mandela Washington Fellowship Leadership Institute at the University of Iowa, contact Jan Finlayson at 319-321-7360 and visit Iowa JPEC's website. Another way to join the conversation at #YALI2023 and #YALIatIowa2023.