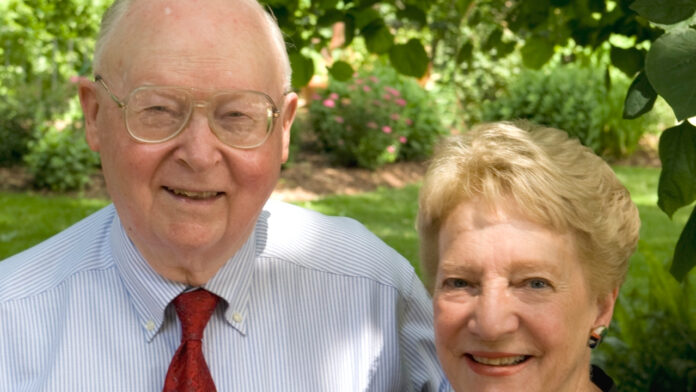 Henry Tippie, the Belle Plaine farm boy who went on to become a major benefactor to the University of Iowa and namesake of its business school, died Sunday at age 95.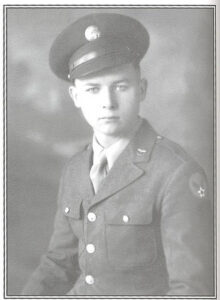 After a humble upbringing on his parents' farm near Belle Plaine in Benton County, Mr. Tippie enlisted in the Army Air Force at the age of 17. He attended the University of Iowa through a G.I. Bill after serving in the 20th Air Force in the western Pacific. In 1949, he received his BSC in accounting after just two years of study.
He began his professional career as a junior accountant in the Des Moines area before moving to Texas and joining John W. Rollins and Associates. He retired from Rollins Inc. in spring 2021 at age 94 after 68 years with the company.
He was the company's third director following the two founding Rollins brothers, John and O. Wayne Rollins. Mr. Tippie held the director position longer than anyone in the company, for roughly 56 years. In addition, he was the architect of Rollins' purchase of Orkin in 1964, which is considered the country's first ever leveraged buyout.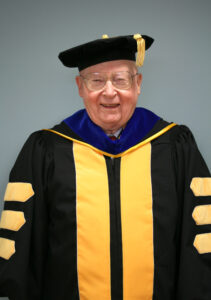 In spring 1999, he made a $30 million pledge to the University of Iowa, recognized at the time as the largest single gift by an individual in the university's history. UI renamed its College of Business Administration the Henry B. Tippie College of Business, the first time an academic division was named in honor of an individual.
For his numerous contributions to his alma mater, Mr. Tippie received the University of Iowa's Distinguished Service Alumni Award, the Hancher Finkbine Medallion, and the Outstanding Accounting Alumni Award. In 1996, he received the nationally prestigious Horatio Alger Award. He was named to the Junior Achievement Eastern Iowa Hall of Fame in 2004. In addition, he received an Honorary Doctorate of Humane Letters from the University of Iowa in 2009 and Allegheny College in 2011. In 2018, he became the 17th member of the NYSE Wall of Innovators, better known as the NYSE Wall of Fame.
In addition to UI, Mr. Tippie made financial commitments to Kirkwood Community College in Cedar Rapids and Belle Plaine, Coe College in Cedar Rapids, where he attended school as a U.S. Army Air Corps cadet in World War II, and Allegheny College in Meadville, Pennsylvania, the alma mater of his wife, Patricia.