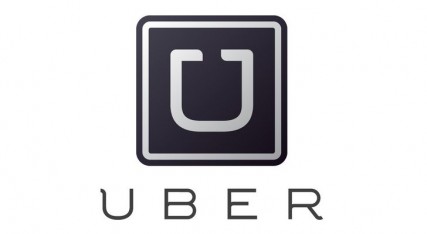 By Chase Castle
Chase@corridorbusiness.com
Following the Iowa City Council's approval of new regulations for taxis and ridesharing services, San Francisco-based company Uber has said it will not expand into Iowa City as originally planned.
The regulations unanimously approved by the city council Feb. 9 will require drivers who work with web-based services such as Uber to have driver registration information on file with the city, which company representatives previously said will result in service operators being "poached" by competing businesses. The city also will require all metered cab drivers to purchase $15 identification cards from the city and to have a "unique color scheme" to help passengers distinguish between cab services.
The ordinance also eliminates an existing exception that allows taxis to be dispatched from a non-office location between midnight and 6 a.m., which will require late-night dispatches of metered taxi cabs to occur from a physical office.
Iowa City Police Captain Doug Hart said the regulations were born from a series of three assault cases under investigation last year tied to victims using taxis. Those cases resulted in more than 200 hours of police time in the first month of investigations alone.
"Basically when you get call like that, we're looking for a timely resolution on it – who is the driver, when were they driving, who were they driving for," Mr. Hart said. "There was really no real mechanism in place at the time that we could readily produce. For me, it comes down to record keeping and record management."
Additional, pending regulations will likely bar taxi cab drivers from picking up additional passengers not requested by the initial customer. Simon Andrew, an administrative analyst with the city, said the clause prevents passengers, particularly females, from being subject to unwanted passengers, especially in scenarios where a female passenger is dropped off at her home while unknown male passengers are still in the car.
In an email sent by Uber General Manager Pooneet Kant ahead of the ordinance's approval, Mr. Kant said the proposal is not compatible with the company's web-based platform, which allows users to request transportation and pay for rides all through their mobile devices.
"As you know, we've consistently said that the ordinance as written would make it impossible for business models like ours to operate in Iowa City," Mr. Kant wrote. "When I was at the last council meeting, it seemed the council was fine with that."
Mr. Simon disagreed, noting that in some cities where Uber operates, such as Austin, Texas, the company is required to submit a quarterly report to the city identifying its drivers – something the company has been resistant to agree to locally.
"We just think it's a little bit of a red herring that it'd be something that in any way would inhibit their operations," Mr. Simon said.
Uber recently began offering rides in Cedar Rapids and Des Moines, in addition to comparable local markets such as Springfield, Ill., and Columbia, Mo. However, Jennifer Mullin, a communications representative for Uber, said in a Feb. 12 email that Iowa City is no longer on the company's launch list.
"It's unfortunate considering how popular Uber is in similar college towns," Ms. Mullin said. "Iowa City will be the only college town in the Big 10 without Uber."
Chelsea Wilson, the public policy spokesperson for Lyft, a similar web-based ridesharing service, said car ownership is the primary factor when deciding whether to move into a new market, regardless of its size.
"In almost every city, there is a predominance of drivers who are the only person in their car," she said. "So we believe there is a pretty great opportunity in every city.
Ms. Wilson said Lyft acknowledges the need for local safety regulations and works with different cities where the company operates to accommodate requests or requirements. Some cities have, for example, required the company to provide access to driver records, she said.
"We are not opposed to regulation," Ms. Wilson said. "However, those regulations have to recognize that our model is fundamentally different than a taxi or a limo service."
Ms. Wilson said the company does not have any immediate plans to operate in Iowa.
Perry Rasmussen, a part-time driver with Marco's Taxicab Company in Iowa City, said Iowa City's regulations, some of which will take effect next month, are fairly common and shouldn't interfere with their work. Coralville and Cedar Rapids, for example, already require drivers to have local "badges" or ID cards for their drivers, he said.
Unlike some competing cab businesses, which have active drivers dispatching cabs to customers over the phone, Marco's Taxicab Co. already maintains an office in Iowa City that dispatches drivers 24 hours a day, seven days a week.
"The police want somewhere they can go and say, 'We need information,'" Mr. Rasmussen said. "That's the whole deal. They want accountability and information. I think Uber could do that, but I guess they don't want to."