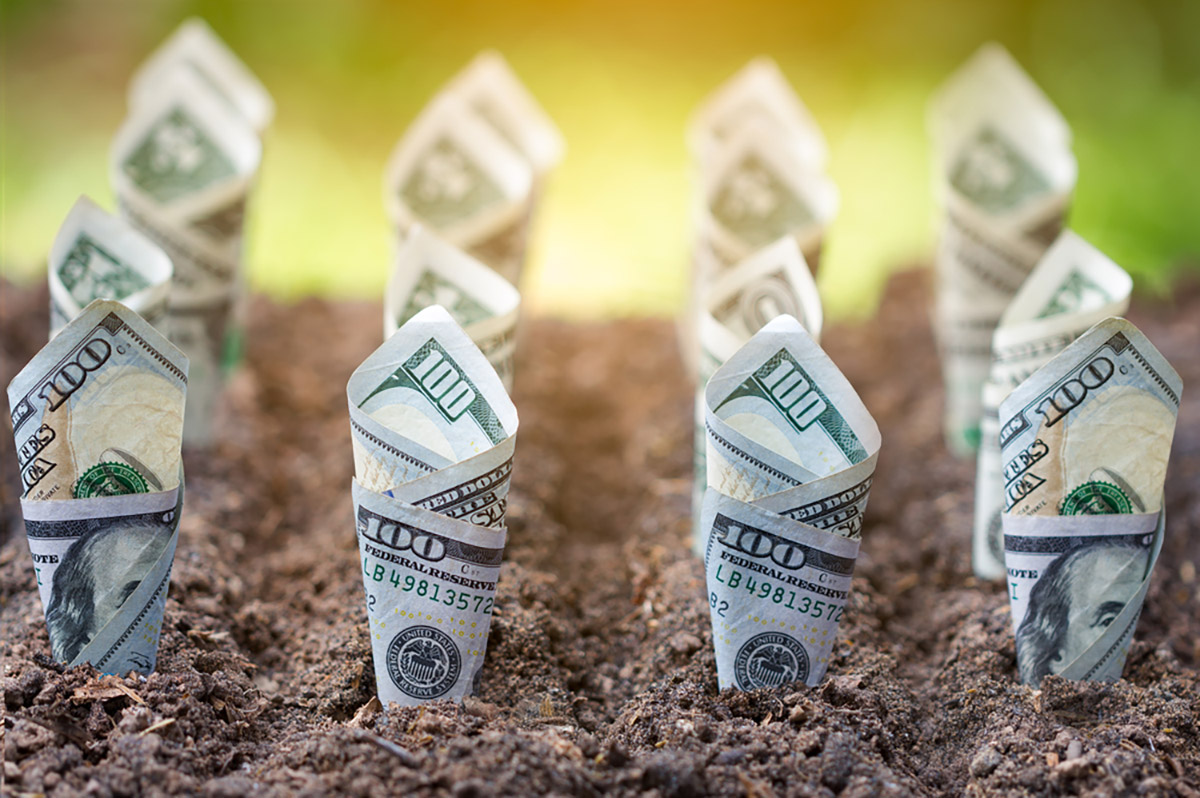 Local leaders preparing to launch seed fund, matching loan program in 2020.
By Katharine Carlon
katharine@corridorbusiness.com
A pair of new startup funding opportunities are on the way in Johnson County to help strengthen the region's entrepreneurial ecosystem and ensure early-stage innovators grow their ideas here in the Corridor.
Iowa City Area Development Group President Mark Nolte first announced two new seed funding options at ICAD's annual meeting in October. One would make loans to help young companies meet match requirements for Iowa Economic Development Authority (IEDA) support programs, and the other, for companies further along in their growth trajectory, modeled on the successful Ames Seed Capital Fund, which powers startups out of Iowa State University and Story County.
Now, ICAD and other partners including the University of Iowa and the Community Foundation of Johnson County, are releasing new details and a timeline of when they hope to launch the new funds.
"We've come a long way [in supporting the growth of new startups] over the last 10 years, but I've got to say that if you're looking at other college-type communities, we're behind," Mr. Nolte said of the two fund initiatives at last week's North Liberty Thanksgiving Economic Development luncheon, hosted by West Bank at the South Slope Community Center. "We've got to do a better job of getting capital to our early-stage companies."
The first fund is meant to make small forgivable loans to help scalable interstate commerce startups meet match requirements for IEDA programs like the Proof of Commercial Relevance (POCR) program and the Demonstration Fund.
"Gifts made to this fund demonstrate our community's commitment to growing and supporting business development opportunities in our area," said Shelly Maharry, executive director of the Johnson County Community Fund, which is collaborating with ICAD on that initiative. "When we support our local entrepreneurs, we're making an investment in our future. These entrepreneurs will grow jobs here, raise their families, serve on nonprofit boards and give charitably to causes they care about. It's a win-win all around."
The state's POCR program helps startups establish if there is a market for their innovations, awarding up to $25,000 in low-interest loans with a 1 to 2 private-public match. The Demonstration Fund, which also requires a 1 to 2 match, awards up to $125,000 to Iowa-based companies with novel, protectable technology in the advanced manufacturing, bioscience or information technology spaces for use on marketing and sales.
"So [these companies have] already been vetted by the state," Mr. Nolte said, adding research indicates the fund would be a first-of-its kind in the nation. "This will be a way for the community to say we support you, we want to see you grow, and then, hopefully, they can come back a year later and access the seed fund."
The new Johnson County Seed Fund, currently being developed for launch next summer, is intended for more mature ventures – what business leaders working on its framework call "scalable companies with a path to exit."
Local investors will be asked to pledge $50,000-$250,000 in capital toward a goal of raising $2-3 million for the first fund.
"If we want to start the next Integrated DNA Technologies or the next ACT, we need to get involved and signal them we're putting our money where our mouth is to grow right here," said local entrepreneur and former NFL placekicker Nate Kaeding, part of a collaborative task force of leaders including UI Chief Innovation Officer Jon Darsee and John Pappajohn Entrepreneurial Center Executive Director David Hensley doing the groundwork for the new fund. [Disclosure: Nate Kaeding also hosts the CBJ's "Real Success" podcast series.]
"We're putting a framework together about what it might look and feel like, getting our hands around it before we take it to market and begin getting investment pledges from investors in the next year," Mr. Kaeding continued. "We're approaching this as an entrepreneurial, for-profit venture and the approach is not unlike starting a new business – identifying the need in the marketplace and getting people in the local business community involved."
Though some of the finer points of how the fund will operate are still under discussion, those involved say it will be a standalone entity with a board of managers backed by administrative and management support provided by ICAD.
One unique selling point of the fund is that investors will be asked to pledge, not "park," their capital, contributing cash only when a solid investment comes along.
"So if you're investing $50,000, you don't write a check for $50,000 and have it just sit in a fund, because what happens is people start to get antsy," Mr. Nolte said. "This is more of a cash-call deal. When the right opportunity comes forward, if you pledged an investment, you'll be asked to contribute your percentage of that. That's how it will be patient, but responsive with that capital."
The Ames connection
While the group has looked at a number of models, the Ames Seed Fund comes closest to what organizers say they envision for the Johnson County effort.
Launched in 1987 as one answer to the Iowa farm crisis of the 1980s, Ames Seed Capital has created seven funds, investing about $8.3 million in 39 companies through last year. Managed by an elected volunteer board of managers, its goals include assisting early-stage and startup companies with a source of investment, creating jobs and economic opportunity in Ames and central Iowa, and returning profit to investors.
"[Ames Seed Capital] started as an investment club when local folks with long-term interest in the community got together and said, 'let's try to support the ecosystem for the future,' and that's worked out really well," Mr. Darsee told the CBJ earlier this year. "From creating grassroots funding mechanisms to bringing large VCs here – we're exploring all of these opportunities, including philanthropic funds where interested donors who want to support this ecosystem would make donations to support startups and if there is a return, that money would come back into the fund and help support new startups."
Though the fund "is still in the infancy of what a typical investment might look like," Mr. Kaeding said it would likely not include real estate or retail, which he described as "for a different type of investor."
"We'll be looking for companies with a projected ability to scale," he said, singling out the tech industry, particularly educational technology, as a likely target. "ACT and Pearson were born and grown in this area. What is the next generation of that?"
A recent study on Iowa's edtech potential concludes the state could add more than 1,000 highly paid tech jobs over the next five years by coordinating resources to bolster what is already a booming sector of the state's economy.
Gov. Kim Reynolds visited Coralville in October to underline the Corridor's role in the edtech sector, which is expected to grow to a $110 billion global industry by 2022. In September, Cedar Rapids nonprofit NewBoCo announced the expansion of its Iowa Startup Accelerator to Iowa City with an edtech-specific program developed in collaboration with the UI, ICAD, Higher Learning Technologies, ACT and IEDA.
"We'll be looking for companies with ties back to Iowa," Mr. Kaeding said, adding "We want to absolutely collaborate on deal flow with the Ames Seed Fund, NewBoCo, all of those entities to create a statewide network."
Mr. Kaeding noted the goal is to make investing in the fund interesting with a good return, while also keeping in mind a "hey, we're all kind of rowing this boat together mentality" as Iowans.
"We are very excited about the work being done to increase the availability of capital for regional entrepreneurs," Mr. Hensley said in a release announcing the two funds. "It will provide much needed early-stage funding and demonstrate the community's commitment to building a vibrant entrepreneurial ecosystem where entrepreneurs can launch and build their companies right here." CBJ