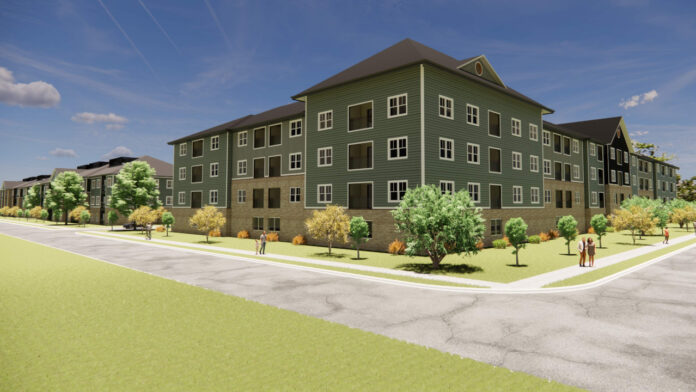 The Iowa Economic Development Authority (IEDA) recently announced $29.8 million in Workforce Housing Tax Credit (WHTC) awards across the state, two of which were awarded in Marion.
Projects were selected based on readiness, financing, need and local support and participation.
Green Park Apartment Living was awarded $1 million for a rental property development. This redevelopment project will transform the former YMCA site into 69 market rate units. The project will be constructed in several phases, with the first building anticipated to be under way this year.
Boulevard Apartments will be constructing a 94-unit rental property on the former Hames Homes site in Marion. The project was awarded the program's maximum tax credit of up to $1 million.
The Marion Economic Development Corporation (MEDCO) advocated for an expansion of the Workforce Housing Tax Credit program throughout the 2021 legislative session. With legislative support, Governor Kim Reynolds signed a tax bill in June that increased the program's annual allocation and cleared a backlog of projects in larger cities like Marion. Following the 2020 derecho, MEDCO also worked to update the community's housing needs assessment that paved the way for Marion projects to qualify for the program.
For more information, go to iowaeda.com/iowa-news/298-million-in-tax-credits-awarded-to-workforce-housing-projects/.