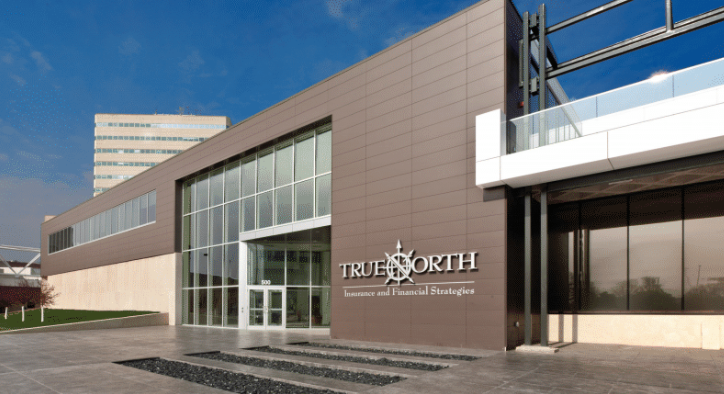 TrueNorth Companies, L.C. exceeded $1 million in its philanthropic efforts in 2022.
The risk management and insurance brokerage firm, headquartered in Cedar Rapids, announced the accomplishment last week at its all-colleague year-end meeting.
According to a news release sent by the company, these funds came through various channels, including TrueNorth's core giving commitment, employee match programs, colleague contributions and quarterly community outreach initiatives.
TrueNorth's Director of Community Impact, Anne Parmley, said in the news release that the milestone is core to TrueNorth's culture and values.
"Our colleagues are very committed to supporting many causes across our regions and they step up with their time, talent and treasure to the benefit of our communities," Ms. Parmley said. "As a legacy company, we have made intentional efforts to support our colleagues and the causes they care about by lending our financial support, offering paid volunteer time off, and meeting their financial contributions through our employee match program. As our business grows, we are thrilled to increase our community impact and share in our success."
During last week's year-end colleague meeting, TrueNorth's Legacy Foundation also awarded its first annual Founders Fund award. The award recognizes one TrueNorth colleague for their exceptional commitment to a community organization through volunteerism and other means.
Megan Blair received the inaugural award for her work with Dogs Forever, a local canine shelter run by volunteers. A long-time volunteer and advocate, Ms. Blair devotes her time to the care and welfare of these animals while they await placement in their forever home.
In addition to colleague recognition, the Founders Fund contributes $10,000 to its chosen cause in recognition of the colleague's commitment.
"Our hope is that a gift of this stature will be transformative to the cause receiving it," Matt Evans, board president of TrueNorth's Legacy Foundation, said in the news release.