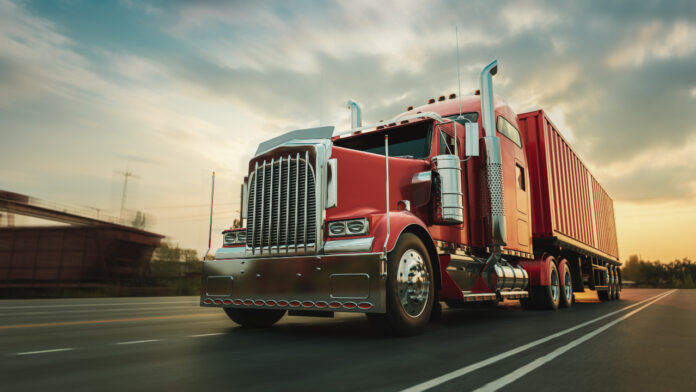 One year ago, our lives changed forever when we were all thrust into a pandemic. A phenomenon that we had only experienced in science fiction movies was now our reality. In a very short time, lives were shattered, businesses were shuttered and life as we knew it crumbled. But the trucking industry never wavered and instead stepped up and went to work. Truckers never had the option of simply shutting down or parking the trucks to wait and see how things would unfold.
Instead, trucks continued to roll, depleted shelves were stocked, deliveries were made and the big trucks on the highway offered a sign of tremendous hope during a time of chaos and despair. For the millions of people involved in the trucking industry, they were simply doing what they do every single day — delivering the products that we all depend on.
Now one year later, trucks are still rolling and playing a vitally important role in delivering COVID-19 vaccines across the country. Once again, the trucking industry is a dependable and trusted partner in this massive undertaking of getting our country back to normal. While a truck can deliver every imaginable commodity in a safe and professional manner, its most important role is delivering peace of mind. Because of the trucking industry, we all have a quality of life that is unprecedented.
In Iowa alone, more than 70% of communities depend solely on trucks for the delivery of everything from milk to medicine and everything in between, oftentimes right to the front door with the rise of home deliveries. Trucks are the backbone of this country. Nationally, trucks hauled more than 72% of all freight, or 11.8 billion tons, in 2019. And here in Iowa, trucks move over 90% of manufactured goods which is over 220,000 tons daily.
At a time when jobs are disappearing, the trucking industry continues to contribute to the workforce and the economy by creating millions of jobs and career opportunities in communities small and large. In Iowa, 1 in 13 people get a paycheck from the trucking industry with more than eight million professionals nationwide. These good-paying jobs are for drivers, technicians, safety professionals, accounting, administrative work, dispatchers, vendors and countless industry partners. In 2019, Iowa's trucking industry paid over $5 billion in wages and salaries.
Iowa is home to hundreds of family-owned and operated trucking operations, most of which are located outside of major metropolitan areas. Trucking companies throughout this state are essential to the ongoing economic prosperity that is so important in rural Iowa. For those of us involved in the trucking industry, we are extremely proud of the role we play.
As we look to the future, there is still uncertainty relative to the pandemic and vaccine distribution, but the trucking industry will continue to assist and lead charge in this important recovery period. You can always depend on the trucking industry, and we are proud and privileged to be making such an important and valuable impact on your life every single day.
Brenda Neville is president & CEO, Iowa Motor Truck Association, Iowa Motor Carriers Foundation.