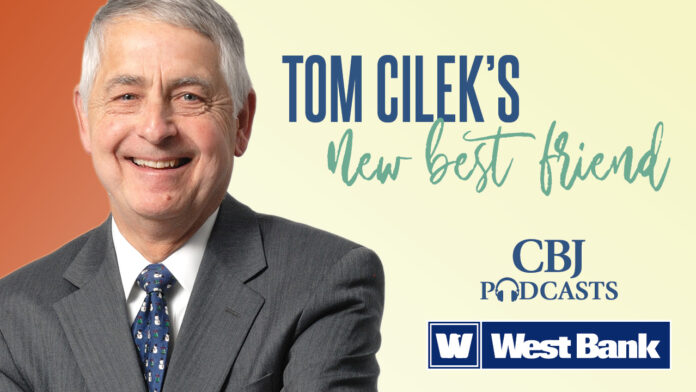 Meet Tom's New Best Friend: Nancy Bird, President of the new Iowa City Area Development/ Iowa City Area Business Partnership merged entity.
Tom and Nancy discuss the new merger and what it means for the future of business in Iowa City, her background with the Iowa City Downtown District as well as the Peace Corps, and what her "Living Deliberately" mentality might mean for you.
Podcast presented by West Bank.
Listen now at CorridorBusiness.com or wherever you listen to podcasts.
Listen above or at your favorite podcast platforms, including iTunes, Spotify, Google Play and Stitcher. And don't miss our other CBJ podcasts, Real Success with Nate Kaeding and Diversity Straight Up.