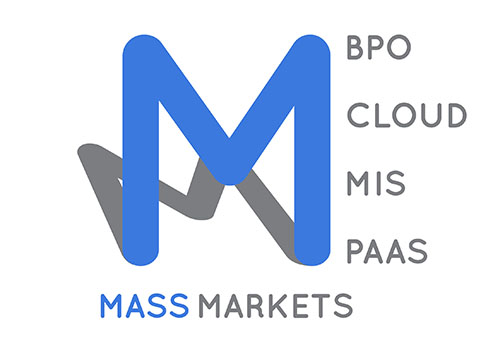 By Chase Castle
chase@corridorbusiness.com
Editor's Note: A previous version of this article misstated Mr. Marlowe's ownership stake in Swan Racing due to incorrect information supplied to the CBJ. We regret the error. This article has also been updated to reflect a revised quote from Iowa Attorney General Tom Miller, which can be found here.
Updated: This story has been updated to reflect the correct NASCAR team Mr. Marlowe plans to sell his stake in, and Mr. Marlowe's educational background.

Anthony Marlowe's purchase of TMone could be viewed as a homecoming for the Iowa City business figure, even if some of the circumstances that created the opportunity weren't exactly cause for celebration.
Mr. Marlowe co-founded the business process outsourcing (BPO) company headquartered in Iowa City in 2002, and grew TMone's revenues over the course of the next decade to approximately $13.3 million.
In 2013, the company was sold to Enhanced Recovery Company (ERC), now known as Enhanced Resource Centers, another BPO, based in Jacksonville, Florida. Both companies provide various technical and customer support services, and like other BPOs, use and generate sales lead lists, which are often sold directly to clients.
In a news release describing the ERC deal at the time, fellow TMone co-founder and business partner John Burchert said the acquisition was a partnership "with an amazing company, both economically and culturally," noting a shared dedication to "corporate citizenship and client and employee relationships."
Mr. Marlowe said revenues continued growing for TMone, which was rebranded as Mass Markets with his purchase effective Oct. 1, wherein Mr. Marlowe now owns 100 percent of TMone and its entities. The offer to buy the company back, however, was preceded by an incident Mr. Marlowe described as a "mistake."
As part of an investigation this summer by the Consumer Protection Division of the Iowa Attorney General's office, an investigator posed on a sales list clearinghouse website as someone looking for a list of Iowans aged "55 to 100" to target in a mail campaign. TMone responded to the inquiry, at which point the investigator "made it clear to TMone that the list would be used for fraudulent purposes," according to the attorney general's office.
In a statement, the AG's office said that the investigator told the TMone salesman that the plan was to send 5,000 'retirement age' Iowans personalized letters from a psychic, describing a 'vision' in which the recipient could be seen winning a multi-million dollar jackpot in the future. The investigator also disclosed that the psychic and 'vision' were fictitious, and that the whole point was to see "how much the retirees would pay when the jackpot theme [was] hammered home."
TMone representatives at the time denied wrongdoing, but agreed to pay $2,500 for future consumer protection enforcement efforts as part of a Voluntary Assurance Agreement with the state. Iowa Attorney General Tom Miller commended the company for its cooperation in the investigation and commitment to changes, but added that "we are concerned that this sort of willingness to sell lists even in highly suspicious circumstances may be commonplace among list brokers in general."
Mr. Marlowe acknowledged in a formal statement that the TMone sales rep had erred, and said selling sales leads only accounts for about 2 percent of the company's operations.
"Although it is a very small part of our business – we have sold thousands of leads for over a decade without any complaints, inquiries, investigations, state or federal compliance issues – our sales rep made an oversight," Mr. Marlowe said.
"The good news is that we were not directly targeted," he added. "Our sales rep should have recognized the aggressive nature of their sample mail, but was instead distracted by the ridiculous content."
Mr. Marlowe said the company has since established a standard operating procedure that bans lead list sales to aggressive marketing content such as supposed 'psychic' services, in accordance with the Iowa Consumer Fraud Act. He also said Mass Markets will retain attorney Michele Shuster, a partner of Mac Murray, Petersen & Shuster, to help enforce future compliance. Ms. Shuster previously managed the Consumer Protection and Crime Services divisions of the Ohio Attorney General's office.
Given the timing of ERC's solicitation to sell the company, which happened about two months after the sting operation, Mr. Marlowe said in an interview that the investigation no doubt contributed to the sale. He disputed the notion, however, that it was the sole catalyst for the transaction.
"On the surface, the Iowa Attorney General's Voluntary Assurance Agreement doesn't look great, but it's really de minimis," he said. "I doubt it didn't play a role, but it definitely wasn't the main reason."
Mr. Marlowe remains the sole principal of Iowa City Capital Partners (ICCP), which owns and operates Mass Markets and has stakes in roughly two-dozen other businesses ranging from the locally-based Pear Deck and Clusterflunk to Facebook and Bitcoin.
A self-described "serial, lifelong entrepreneur," Mr. Marlowe said the opportunity to purchase TMone came as he was seeking to expand another company.
"And what better company to buy than the one I'm extremely familiar with," he said.
Mass Markets to date has just over 400 employees, with offices in Iowa City, Des Moines and two offices in South Dakota. Those offices serve clients throughout the U.S., with more than 90 percent of Mass Markets' revenues coming from Fortune 100 companies.
Following the acquisition, Mr. Marlowe named Jason Falco as the company's COO. Prior to joining TMone in 2012, Mr. Falco worked for Qwest, now CenturyLink, where he was director of vendor management and alternative markets. He also spent eight years with MCI, where he was responsible for mid-market, face-to-face customer service functions.
"Anthony's assertion that he will be leading Mass Markets forward into a long and stable growth model is very real," Mr. Falco said in a statement. "He is being realistic in his projections."
Even before this month's purchase and rebranding, Mr. Marlowe said Mass Markets had provided database and infrastructure services, particularly as they relate to cloud computing, but has predominantly marketed itself as a service-oriented company.  More recently, however, the company hired both temporary and permanent staff to outsource clients' work, and to provide and manage more software.
"As a result of all of that, we have developed and integrated a pretty substantial suite of software that we are now going to start to provide to the market, with or without staff [support]," he said.
Mass Markets also plans to enter the direct application business, Mr. Marlowe said, which means developing more software internally and acquiring other companies with those capabilities. He said that decision is part of a substantive new strategy, and not merely marketing reflected by a new name.
"This is maybe where people are confused locally who think I'm just trying to put a spin on a call center," he said. "It wouldn't be the first time I was underestimated. But we will also leverage the Mass Markets platform to grow and support our own software as a service (SAS) and applications business, which includes software that we have already developed in-house, and software apps to be acquired."
Mr. Marlowe declined to disclose the terms of TMone's purchase, but said he plans to sell his 10 percent stake in BK Racing, a NASCAR Spring Cup Series race team based in North Carolina, to subsidize the cost of the sale. He also said he won't re-sell Mass Markets until it can launch an IPO or achieve a value reaching nine figures.
So far this year, he said revenues are "substantially similar" to 2014's.
"We're optimistic the company will have continued growth," he said.