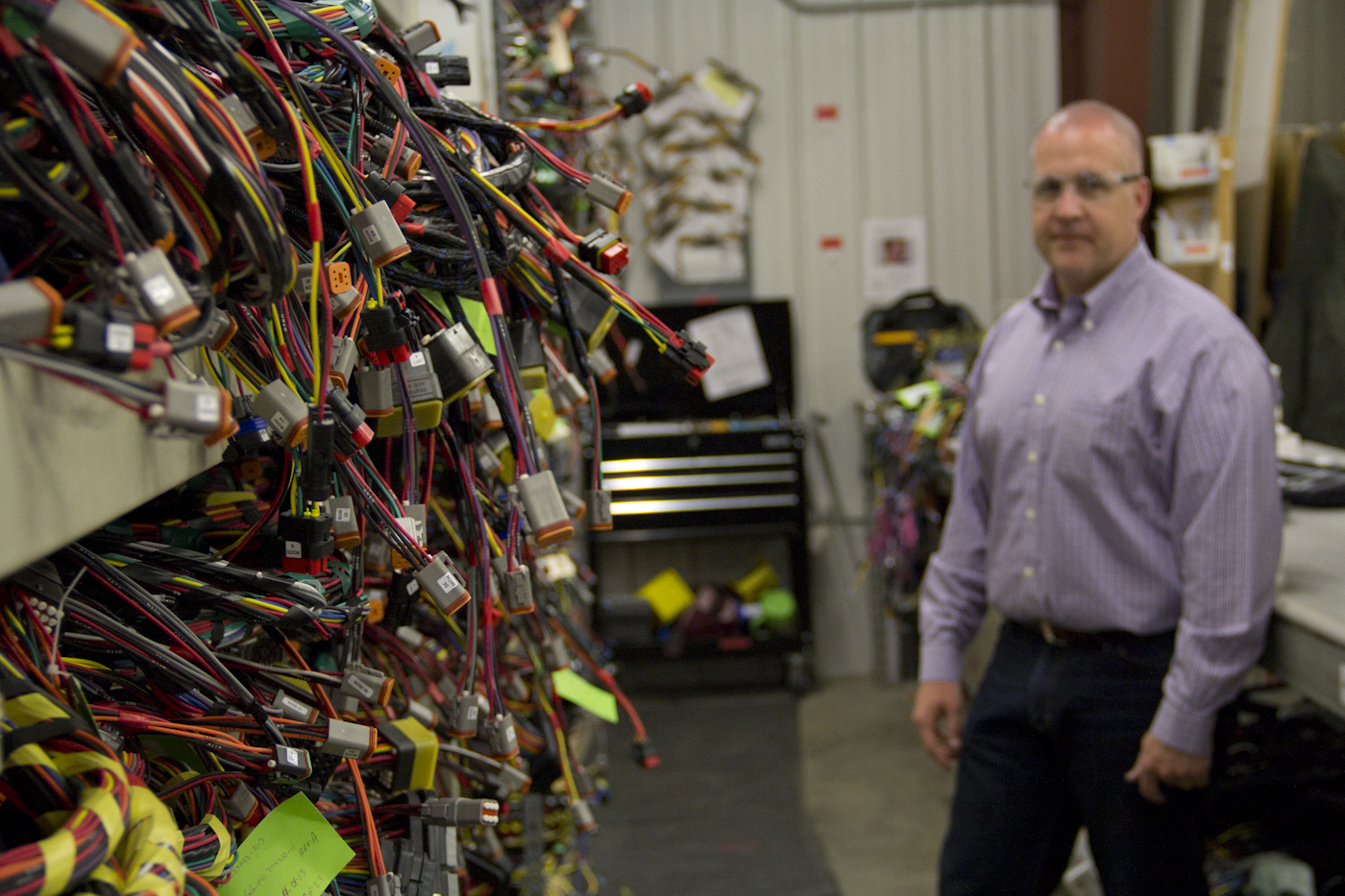 Electrical contract manufacturer has grown to 130 staff
By Sarah Binder
MARION—Millions of miles of wire, tiny welded joints and connectors of all types have added up for one Marion company.
In March, Timberline Manufacturing was named as Rockwell Collins' President's Award winner for 2013, the top honor of Rockwell's annual supplier conference.
Founded in 1993, the company is also celebrating its 20th anniversary.
Timberline, headquartered at 1050 Lyons Lane, Marion, is an electronics manufacturer specializing in control panels, electronics assembly and wire harnesses, or groups of cables bound together with different connectors. The company has about 4 million miles of rainbow-colored wires in stock at any time, ready to be worked into all kinds of custom electronics, said Greg Ervin, Timberline's sales director.
Timberline first received Rockwell Collins' supplier of the year award for communication, or actively working through projects and keeping Rockwell Collins informed of progress, Mr. Ervin said. The company then competed against suppliers of the year in 15 other categories for the President's Award.
"We were chosen not only for the communications side, but our quality is flawless, we are 100 percent on time; and those are the pieces that Collins stresses their suppliers to do," Mr. Ervin said.
Of the company's 130 employees working on two shifts, Mr. Ervin said about 70 assemble wire harnesses, with the rest of the workforce split between control panels, electronics and office staff.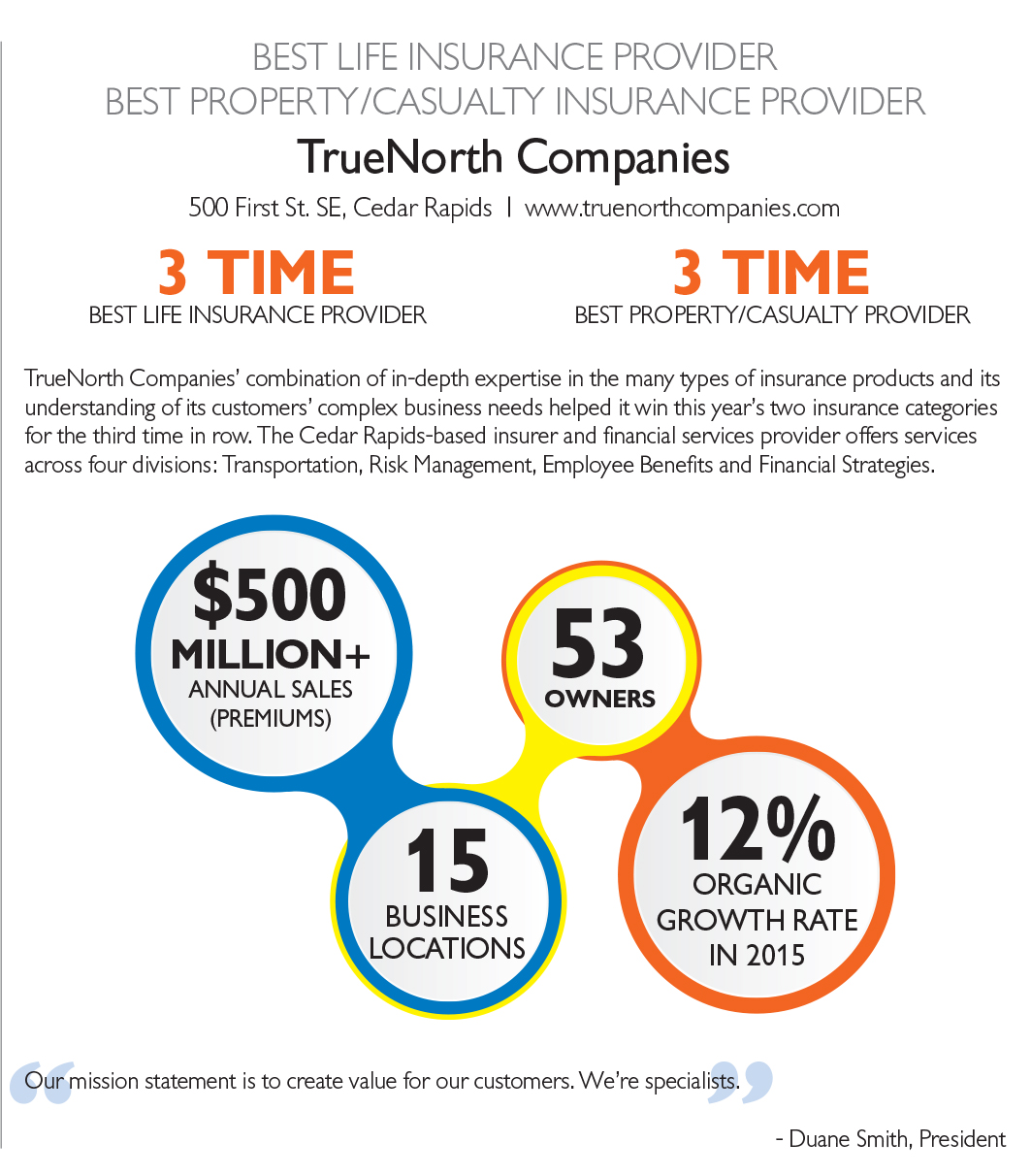 Wire harnesses can be assembled with numerous circuits and types of connections so the original equipment manufacturers that buy from Timberline can simply plug them into an assembly process, connecting any one part to another.
"It's all about taking the core business of our customer and letting them focus on that instead of the sub-assembly things," Mr. Ervin said.
The harnesses are assembled on a diagram that lights up if any circuit is not connected properly, which allows the employees to maintain 100 percent accuracy.
Timberline's leaders said customer relationships, such as the one with Rockwell Collins, have helped them grow over the years.
"They're vital to our survival," said Mark Kraus, sales manager. "We learn a lot from these people; they've pushed us in the right direction to improve, to be competitive."
When Timberline first began, Mr. Kraus spent his days placing battery spacers so European batteries could fit into American machines. While he fit the spacers, he called manufacturing associations in Iowa and Illinois to look for more work.
As the company grew, it became more specialized. Timberline now offers design and engineering services, in addition to assembly.
"The value-added part of it has continued to increase," said Mike Johnson, president.
The company has added about 25 staff members and expanded its warehouse twice in  recent years, with additional space "ready for the next big customer, or hundred little customers" Mr. Ervin said.
Maintaining a 100 percent quality and on-time rate is the result of emphatic discipline, Mr. Ervin said. With 130 employees making thousands of choices each day, each one has to be  correct.
"It's about discipline, day in and day out, about following the process," he said.
Now in its 20th year, the company transitioned to a 100 percent employee stock ownership plan (ESOP). Mr. Ervin said letting employees have ownership in the company is one way to reward them for their work.
"Everyone contributes to Timberline, we want to give back so they're getting something other than a paycheck," he said.