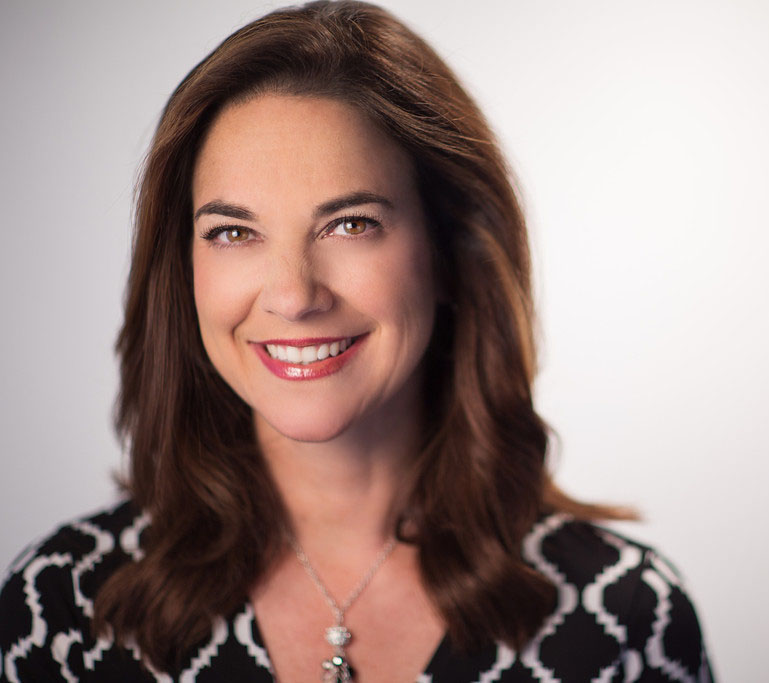 Chief Operating Officer
IWLC
Although she walked away from a 25-year career in broadcasting last year to start a new chapter in her life, Tiffany O'Donnell hasn't missed a beat.
"It's almost like I never did anything else," she said.
Ms. O'Donnell was hired as chief operating officer of IWLC (Iowa Women Lead Change) in July 2015 after a nearly 14-year stint as news anchor at CBS2/FOX28 – a job that she loved, but also "led me to where I am now," she said.
She first became involved in IWLC in 2013 when she was asked to be the on-stage moderator for media mogul Martha Stewart's keynote presentation at the Iowa Women's Leadership Conference. The opportunity also introduced her to a whole new line of thinking at the age of 44.
"Martha Stewart wrote her first cookbook at age 42 and launched an industry. It opened my eyes that I have another career in me," she recalled. "I never thought of it until that moment."
Ever since Ms. O'Donnell's first involvement in IWLC, CEO Diane Ramsey wanted the well-known Eastern Iowa personality on her team.
"I am honored Tiffany brought her significant talents to IWLC as our COO, thus joining our mission of furthering women's leadership across Iowa," Ms. Ramsey wrote in her nomination letter. "Tiffany brings a wealth of marketing, journalism and operational experiences to our staff, and it has been wonderful to introduce her in this new role across Iowa."
Since joining IWLC last year, Ms. O'Donnell has helped launch "Invest in She" entrepreneur pitch competitions in Cedar Rapids and Des Moines, added Sioux City to the organization's conference schedule; expanded the Men's Track at the Eastern Iowa Women's Leadership Conference and created a new track, Young Leaders, for high school women interested in STEM careers.
"Her leadership and persona for the Invest in She event last year elevated it to new heights," said Scott Swenson, regional director of the Kirkwood Small Business Development Center in Marion. "Tiffany made those women feel confident, encouraged and exuberant about the businesses they had founded."
This year, Ms. O'Donnell is leading such initiatives as the EPIC Corporate Challenge, which will invite Iowa companies to track women's leadership development, and a new endowment called Lead Iowa, which aims to raise $10 million.
"I haven't slept since I started – not out of worry, but out of possibility," she said of her position at IWLC.
Along with learning the duties of a new job, Ms. O'Donnell is also adjusting to a different schedule and family dynamic. Her daughters, now 17 and 12, grew up with their mom working nights and delivering the news to television viewers in Eastern Iowa.
"My husband [Michael] was the lead parent," she said. "They didn't know any other way."
Her "day" job is redefining her role as a mother, as she is now able to be home for supper and attend her children's activities like basketball games and show choir competitions.
She credits her husband with her ability to grow in her career – both at KGAN and IWLC.
"The secret is a really good partnership," she said of her marriage. "He is why I was able to do TV for so long."
Her commitment to her career and her family is evident to those around her.
"She takes both of her major roles – as parent and as a highly visible public figure – very seriously, and she is a great example of maintaining a healthy work/life balance," wrote Terry Pitts, director emeritus of the Cedar Rapids Museum of Art, in his nomination.
Although her career and work hours may have changed, Ms. O'Donnell still maintains a busy schedule, traveling the state often to network and establish new programs. And much like her job as a journalist, her position at IWLC allows her to meet a diverse mix of people – one of her favorite parts of the role, she said.
"I am around some of the coolest people in the world," she said. "I am meeting all the doers in the state."
While she enjoys traveling, her feet are grounded firmly in the Corridor, where she has served on the boards of NewBo City Market, the Iowa Children's Museum, the Kids First Law Center and the University of Iowa School of Journalism and Mass Communications
"Cedar Rapids is home," she said. "I'm not going anywhere. Cedar Rapids is very entrepreneurial. This is where you want to be. It's in our paradigm here."
– Angela Holmes