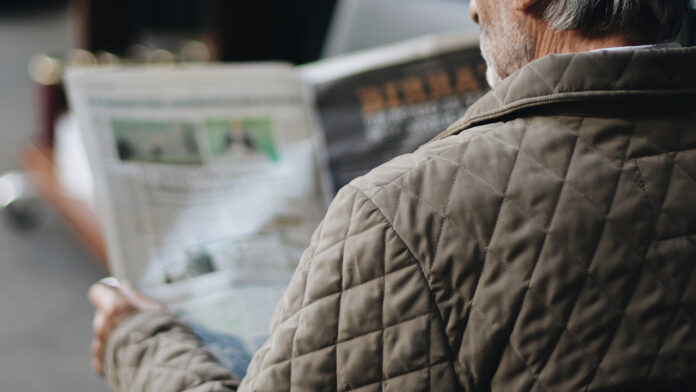 The demise of print media has long been forecasted. While many of these predictions have proven to be true print advertising continues to be valuable for many organizations.
Why print still works
Despite numerous digital advertising options, whether through paid advertising using social media platforms or paid search campaigns on sites like Google and Yelp, traditional print advertising is seeing a resurgence in value. 
According to surveys of marketing leaders, U.S. companies had made plans to increase their advertising budgets for traditional media, such as newspaper and television ads, throughout 2022. This followed a decade-long decline. So, after such a long slide, why are some marketers suddenly finding value in print advertising again? 
What is old is new again.

Following the shift away from print advertising, combined with an oversaturation in the digital world, marketers are finding that their messages are standing out again when using print. 

It's all about retention.

To put it simply, consumers retain information they obtain from print longer than they do from digital messaging, by as much as 70%, according to some experts. Research shows consumers either ignore or, maybe even worse, become hostile when presented with unsolicited digital ads.   

Who do you trust?

Despite the credibility pounding the American media has taken in recent years, research points toward traditional media advertising as being overwhelmingly trustworthy in the eyes of most consumers. A recent MarketingSherpa survey found 82% of consumers trust print advertising more than digital.

It's all about the niche.

While digital advertising has the potential to reach around the globe, print advertisements that you can find in a local newspaper or topical magazines have a unique opportunity to connect with people who are especially interested in specific content. Additionally, when using direct mail advertising, marketers are essentially hand-delivering their messaging right to the audiences they are targeting. 
Reports of businesses increasing their print budgets is good news for newspapers and other print publications. However, publications must resist the temptation to take a victory lap. 
Newspapers and other print products have a difficult balancing act as they evolve and adapt to continuing changes in consumer behavior. Publications are challenged with finding ways to connect with audiences that are increasingly growing accustomed to receiving information in a quick and concise fashion, while maintaining the appeal of being a trustworthy source for information. 
As newspapers blaze a new path forward, publishers would be wise to double down on some of the traits that have drawn marketers back to them, including reinforcing their image as being a reliable source of information. Newspapers and magazines should also continue to be hyper-local in their coverage, whether it is serving a community or a specific interest or topic. Above all, consumers want information providers to be connected to their concerns and be reliable sources of information. 
As the world evolves in how it consumes news, so must newspapers. As publications master alternative ways to present content, continued advertising opportunities will follow.
The demise of newspapers and other print mediums has been vastly overstated. But, like any successful business, publications need to continue to evaluate their business models and be able to quickly pivot as necessary. Their future depends on it.
Betsy McCloskey is a partner at Plaid Swan Inc. with offices in Cedar Rapids and Dubuque. Plaid Swan is a female-owned and operated marketing communications firm.