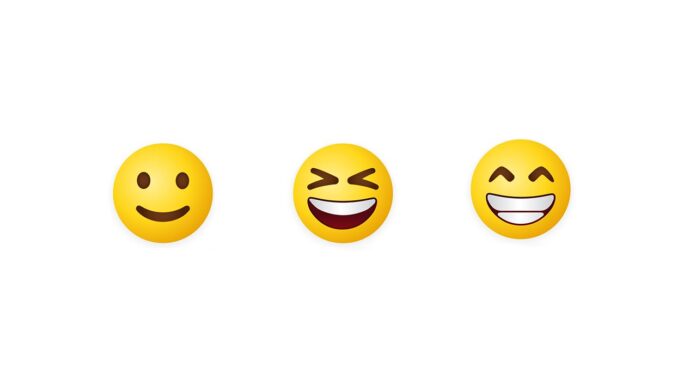 Laughter is good for the soul, especially these days, when we are surrounded by what seems like endless streams of unwelcome news and stress. Marketing that provides a lighter, more amusing message can be a fantastic way to connect with consumers and bring joy to their day. 
While humor isn't always the right strategy, when it is, it creates marketing campaigns that stick in the consumer's minds. When you think about some of the most memorable ads that you have seen, it is the ones that stir up emotions, whether making you laugh or tugging at your heartstrings. They are the ones that you can repeat word for word and the ones that get repeated in social conversations.
Creating shareable content
Social media provides a platform that embraces humor and marketing as entertainment on platforms, such as YouTube, TikTok and Instagram. When it comes to marketing on these platforms, people are looking to be entertained, not sold to, so humor can increase engagement. 
People like to make other people laugh, so providing them with a funny piece of content that makes them chuckle increases the chance they will share it on their networks. This is how exposure and growth can happen naturally. Whether it is a funny video or a quick-witted saying on your marquee, people will share them with their friends and social networks, which means more people will see your message.
On the flip side of social media, the wrong joke at the wrong time can backfire quickly, especially in an age where things can go viral in a matter of minutes. So when using humor, you need to be careful that it isn't at the expense of others or isn't touching on a sensitive or offensive subject. Unfortunately, some will share your funny ads, but they also are likely to share your missteps. 
Understand your target
Another point to consider when using humor in advertising is that different things are funny to different people. As with any marketing strategy, always keep your target market in mind. The goal is to find the type of humor that connects with your audience. For example, if your audience is Gen Z, they might not understand a reference to Ferris Bueller, but it would resonate with Gen X.
Be on-brand
Humor can bring out a brand's personality and show its human side, but it must align with the tone and character of your brand. If your brand takes itself seriously, then using tongue-in-cheek language will come off as unauthentic and potentially confusing to your target audience. Establishing a clearly defined brand and knowing how your brand acts and speaks will help guide the level and type of humor you should use, if any at all.
Consumers are much savvier now than ever, so while humor can be the easy route to take, creating intelligent, strategic advertising is the goal and will produce the best results.
Betsy McCloskey is a partner at Plaid Swan Inc. with offices in Cedar Rapids and Dubuque. Plaid Swan is a female-owned and operated marketing communications firm.