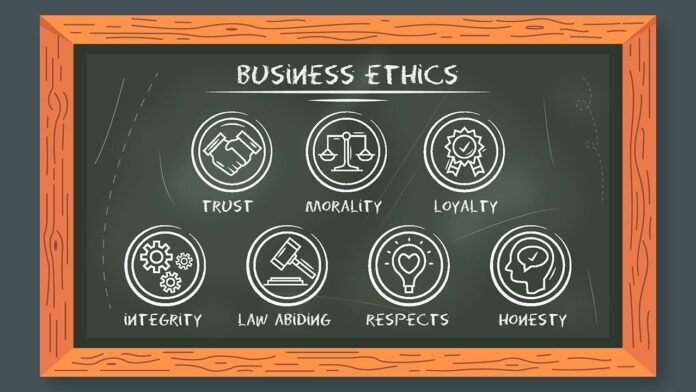 Businesses exist to provide products or services to consumers, but there are a few core things a brand needs to get right: honesty, fairness and transparency. Being truthful and fair and supportive of cultural issues are ethical tenets for brands everywhere. Ethics are defined as moral principles that govern the behavior or activity of a person or business, and each standard impacts how a business operates and is perceived by the public.
In 2021, ethical marketing is more important than ever, especially because one study showed that just 34% of consumers trusted the brands they were buying from. Contributing to the lack of confidence are concerns with how businesses collect and use personal data, a spate of branded content on every social platform, and the continuous rapid spread of misinformation online.
It is not enough to have the values of your company plastered on your website or visible in your storefront; these principles should be practiced each day — and that includes the ethics of your marketing plan.
Ethical marketing, though, is not necessarily a strategy. Instead, ethical marketing is more of a philosophy that aims to guide your marketing efforts. Plenty of companies advertise unethically (and it is often just as effective as ethical marketing), but that doesn't make it right and the consequences can be colossal.
About a decade ago, Kellogg had to pay a $2.5 million settlement to affected consumers after misleading its customers that their Rice Krispies cereal included immunity-boosting properties. A few years earlier, Hyundai was out $85 million from settling in a class action lawsuit after incorrectly overstating the horsepower of its cars imported to the United States.
Because of these false claims, moms probably bought more Rice Krispies thinking the cereal could benefit their children and more drivers may have purchased an Elantra with the impression it could really get up and go. This may have helped Kellogg and Hyundai in the moment, but then they had to spend a lot of money settling in court and, worse, breaking the trust they had with their consumers. Sixty-five percent of a company's business comes from its existing customers, so it is critical not to repel your audience with unethical advertising.
Here is how to advertise your products or services in good faith:
Commit to radical transparency and reinforce your mission at every step.
Consistently make morally-sound decisions for production, sustainability, and your employees.
Put any social or environmental philanthropy on full display to demonstrate your devotion to doing good.
Give consumers the opportunity to learn about your products or services and how the item can specifically benefit the consumer through an active social media presence.
Be vigilant about protecting consumer data.
Check (and double check) that your products or services are described accurately.
Remember that an ethical culture starts at the top. Every leader within the company is responsible for modeling ethical behaviors and designing ethical systems that help all employees thrive.
Whether you are crafting a company newsletter or writing product descriptions for a big product launch, it's critical to pledge honesty, fairness and transparency in everything your company does.
Betsy McCloskey is a partner at Plaid Swan Inc. with offices in Cedar Rapids and Dubuque. Plaid Swan is a female-owned and operated marketing communications firm.