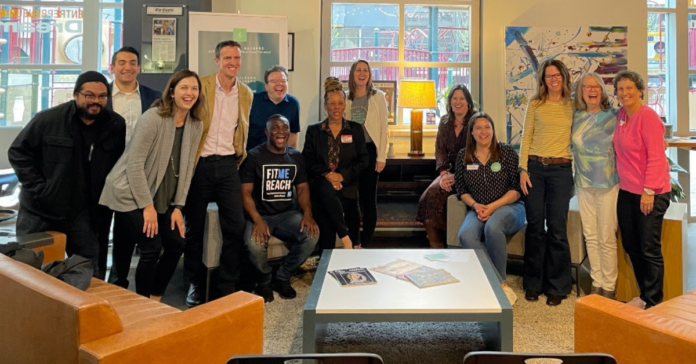 After a successful first cohort this winter, 10 Iowa City entrepreneurs will enter a national idea accelerator program aimed at taking their ideas from concept and putting them into action, becoming builders. 
In Iowa City, these ideas include: A platform to improve travel aggregation for individuals and enterprise; a learning platform to help athletic training students; a technological solution to harness ocean waves for energy; a digital platform for local underrepresented artists to be found by consumers; and a program utilizing sports as a way to create opportunities for young people.
The participants from Iowa City will join builders from nine other cities throughout the heartland including Helena, Pine Bluff, and the Northwest Arkansas region, Arkansas; Duluth, Minnesota; Joplin, Missouri; Oklahoma City and Tulsa, Oklahoma; Clarksdale, Mississippi; and Fort Worth, Texas. The three-month program kicks off on June 16.
The program is a partnership between Heartland Forward, Builders + Backers and the Iowa City Area Development Group (ICAD). The cohort of ten builders in Iowa City is part of Heartland Forward's commitment to supporting 1,000 builders across the heartland by 2023.
"Thriving small businesses and an entrepreneurial spirit are key to developing local economics and spurring economic revitalization in cities and towns across the heartland," said Ross DeVol, president and CEO of Heartland Forward. "After a successful first cohort, we are excited to welcome this new cohort of Iowa City builders to the program, and look forward to seeing what incredible ideas they bring to the community. Heartland Forward is excited to work with entrepreneurs across the region and to expand this impactful program across the heartland as part of our commitment to support 1,000 builders by 2023."