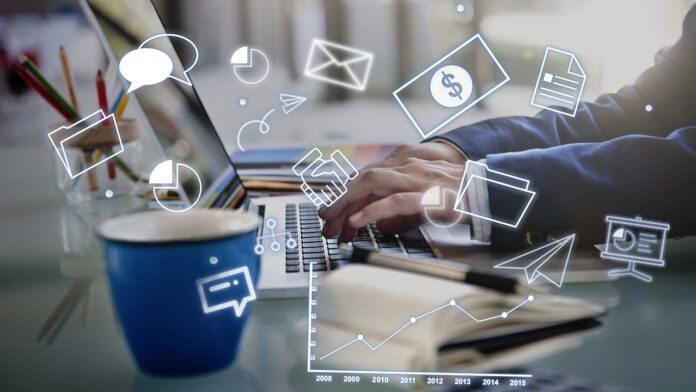 As the leader of a digital marketing and web agency, I'm used to being asked for marketing and tech advice. At this point, what would a dinner party or networking event be without it?
There's usually the obligatory small talk about the weather or the Hawkeyes before they go straight at it.
"Should I get on TikTok?"
"Do we need to make a podcast?"
"What are the best ad channels these days?"
I'm sure they want me to say "I think your bakery might have some potential on TikTok," but I'm going to say: What are your business goals, and make sure you really get to know your customers.
The reality is any of those tactical channels could be great for your business — the key to success is knowing what creates the most value for your customers. You could get on TikTok and create a bunch of videos, or launch a podcast with super-cool guests, but if it doesn't directly answer your customers' needs or help your business goals, it's all for nothing.
This is not a revolutionary concept. "Know thy customer" has been the first rule of marketing since marketing became a thing. However, the stakes and competition are a lot higher these days.
It's not just about a customer's demo anymore; customers today expect companies to know and treat them on a deep, personal level. According to consulting giant McKinsey & Co., 73% of consumers surveyed said they expect brands to understand their unique needs and expectations; 76% get frustrated if they don't receive personalized communications.
At the same time, it's getting harder to get the data that enables highly personalized marketing content. Apple has made it easier for users to opt out of app tracking on their devices, while Google will stop allowing third-party cookies to gather data on web surfers using Chrome starting in 2024. The kind of granular data those cookies generated came with plenty of privacy questions, but they also made business marketing more effective and affordable.
For marketers and companies who have relied on outside platforms and data streams to understand their audiences, it probably feels like a tipping point. 
Every company interested in survival needs to adopt a "first-party" mentality, as opposed to a "third-party" mentality. Communicate directly with your customers and find ways to provide value so that they willingly give you more of their data and information — and then use that data to build even more personalized products and experiences. Keep the cycle going and watch them turn into repeat customers, then loyal customers, then brand advocates.
What are two other tips I give to businesses ready to build a first-person marketing strategy? 
Get a CRM and CMS.

A client relationship manager (CRM) can help you track all of that customer data and each interaction, so you can personalize your marketing touches. A content management system (CMS) gives you a handy way to produce and distribute those marketing assets quickly and efficiently. 

Think value first.

Building relationships with customers requires a lot of marketing touches, and the only way they're going to tolerate it is if your marketing materials offer value or a unique experience. I recently read an article about the "death of email," based on the idea that people are actively choosing to ignore messages and prioritizing other platforms. This is true if you're not providing value, but emails that resonate with people are among some of the most effective marketing pieces there are. 
When you know your customer on a first-party basis, your next marketing steps become cleaner and clearer. Things become more holistic and more human. That feels like kind of a deep conversation — let's save it for the next dinner party. Or better yet, over craft beers. 
John Osako is president and CEO of Informatics Inc., a digital agency based in Cedar Rapids. Contact him at john.osako@informaticsinc.com.