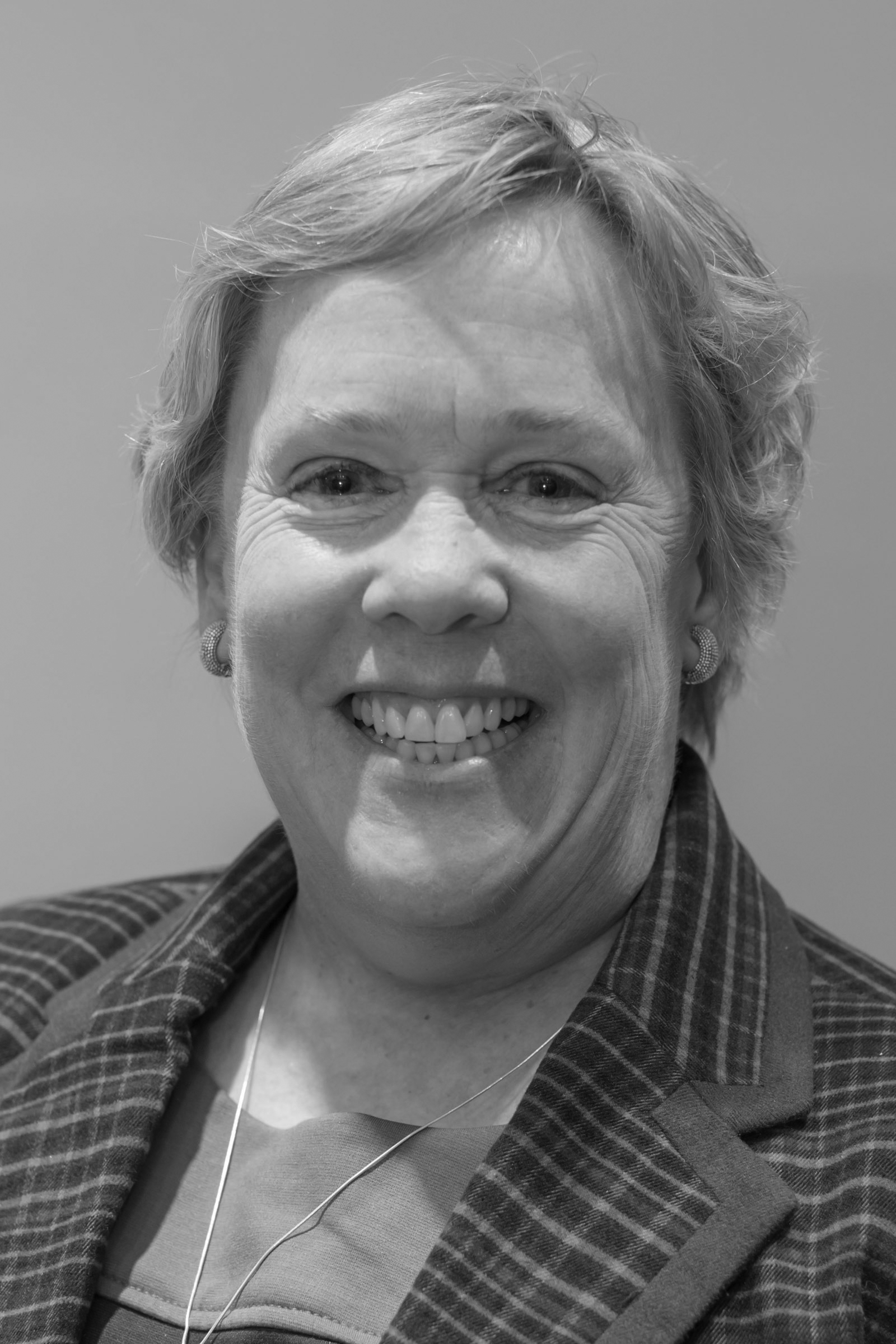 Former Chair
Iowa Democratic Party
She put 55,000 miles on her car in two years.
"I looked at what needed to be done and I did it," said Sue Dvorsky, the former chair of the Iowa Democratic Party.
Those were the months leading up to the 2012 election, when the Iowa Democrats fought to maintain control of the Senate and narrow the Republican control of the House of Representatives. Ms. Dvorsky traveled to counties that hadn't seen a Democratic Party chair in 30 years and spent every weekend knocking on doors for the campaign.
"I think a hallmark of effective leadership is knowing the job of the other parts of the organization," she said. "Not micromanaging or interfering in that job, but pitching in and making sure everyone knows you're willing to pitch in."
Her husband, Bob Dvorsky, has represented District 37 in the state Senate since 1986 and Ms. Dvorsky worked as a special education teacher in the Iowa City School District for 34 years before entering the political arena. However, she said she always viewed teaching as a political field. Ms. Dvorsky became a teacher during the early years of collective  bargaining and many of her special education students relied on public dollars for support.
"It really was a natural outgrowth of what I was doing as a teacher," she said. "We had a motto, that any decisions that affect education are political decisions."
Throughout her time working on political campaigns, other influential women have been there at key moments.
During the late 1990s, it was Christie Vilsack, who convinced her former Gov. Tom Vilsack was a worthy candidate. After the Dvorskys joined the campaign, Mr. Vilsack won the governor's seat, after it had been in Republican control for 30 years. The Dvorskys continued to campaign for Mr. Vilsack, then former Gov. Chet Culver and were among the first in Iowa to support President Barack Obama's campaign.
In 2011, it was Sen. Liz Mathis.
"That was kind of a do or die thing," Ms. Dvorsky said.
In June 2010, Ms. Dvorsky was serving as vice chair of the party and preparing to retire from teaching when the chair of the party stepped down due to health concerns. She stepped into the chair role, moving to Des Moines just three days after teaching her last day in Coralville.
That year, the party lost big.
"It was a pretty debilitating time," she said. "The activists were anxious and worried and the electeds were demoralized, we all were." She decided to stay on for her own term as chair of the party, and put her campaign skills to the test earlier than expected: when another influential woman, Ms. Mathis, ran for the state Senate during a special 2011 election. District 34 is a swing district, and if the Democrats had lost control of the seat, it would have left the Senate tied, with the House and governor's office controlled by Republicans.
"This was really a test case," Ms. Dvorsky said.
The success that year gave them confidence that the mix of labor support, candidates, activists and message was on point for the 2012 election.
"Sue has been a tremendous influence and guide for me," Ms. Mathis wrote in her nomination. "At a time when more women need to enter politics, she supported me and encouraged me to grow and take on a new challenge. I wouldn't have succeeded without her help."
In a system where leadership and seniority go hand-in-hand, Ms. Dvorsky said it's  important to encourage more women to enter politics at a young age, so they can advance to leadership positions. For example, Ms. Vilsack, who Ms. Dvorsky connected with 25 years earlier, didn't run for her own office until her two sons were adults.
"Women who want to be in politics have to have partners that are totally committed to  being full-time, 100 percent partners," she said. "It's different, it just is."
She recalled the years when her husband would be in Des Moines throughout the political season, and she would teach and stay home with their two daughters, as challenging times.
In 2011, Ms. Dvorsky worked with Sen. Tom Harkin to create a $20,000 small grant program for the county Democratic parties. Her team created party self-assessments for the county-level organizations to talk about ways they could improve. After completing the  self-assessments, the parties could apply for micro-grants for items such as dressing up county fair booths or buying a party laptop.
"The whole thing was just a giant special-ed project," Ms. Dvorsky said, noting it encouraged the parties to think about goalsetting during a non-election year.
Ms. Dvorsky's term as chair ended Jan. 28 and she is taking a hiatus to spend time with family. Her daughters, Ann and Caroline, are 22 and 20.
"It is a remarkable thing to get your children to an age and a place where you let go of some of the worry of parenting and become more of a colleague and a friend," she said. "That is a wonderful thing."
-Sarah Binder