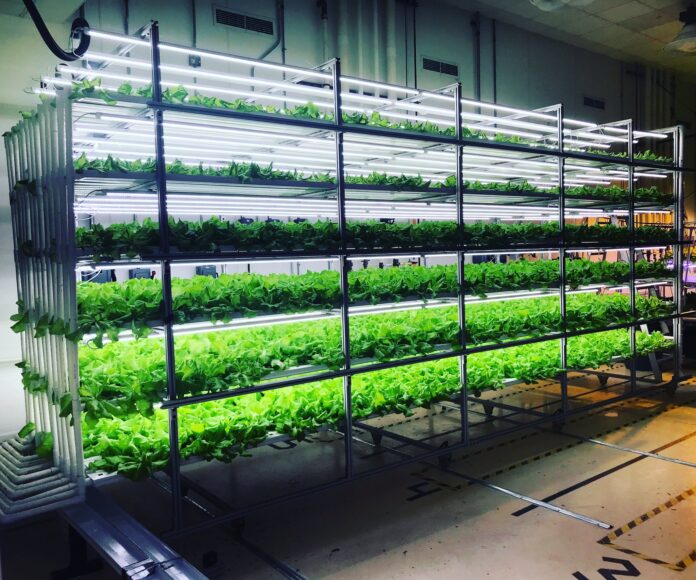 Nebullam Farms is taking its environmentally-conscious, same-day delivery produce business from Ames to Cedar Rapids. Deliveries are set to begin Nov. 19.
Promising to use no pesticides and 98% less water than its competitors, Nebullam Farms handles the seeding, planting, harvesting and delivery of all produce. Their produce has four times the shelf life of typical grocery store offerings, says CEO and co-founder Clayton Mooney.
"Our average harvest to delivery time is just 180 minutes," said Mr. Mooney. "We're very focused on that because most produce loses a third or more of its nutrients just three days after harvest, so we want to get that to you as soon as possible."
They're able to accomplish this by owning the supply chain from the moment they plant a seedling to the produce hitting doorstops. Common supply chain pitfalls that have plagued companies in the last year are largely avoided under this business model, with the only adjustments needed being from modifying some growing equipment designs in which certain raw materials are necessary.
Mr. Mooney started Nebullam Farms in 2017. He viewed indoor farming as "a very antiquated industry" with growing equipment producing small amounts of food, virtually zero software present in day-to-day operations and profitability taking, at times, up to seven years for a business to reach. 
"So we originally set out to become the John Deere for indoor farming," he explained. "We wanted to sell our growing equipment that we designed and built in-house to new and expanding indoor farms. Then we wanted to license the software that runs that equipment."
Before long, Nebullam was wholesaling all of its produce — "everything from lettuce and herbs to basil and microgreens" — to local area grocers and restaurants that accounted for about 75% of their total revenue. But when the pandemic hit last year, many restaurants cut back on produce purchases.
The uncertainty pushed the Nebullam team toward a new direct-to-consumer, fresh greens subscription service.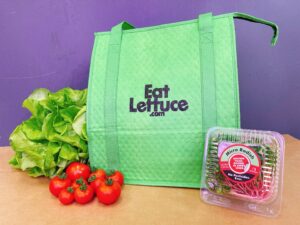 "From a technology startup standpoint, I feel like we jumped out of the plane and we're building a parachute on the way down," he said. "In a span of six days, we pivoted from our Nebullam website, a technology-focused website for indoor farming, to Eatlettuce.com. So we had no idea if it would work."
The risk paid off. Customer retention rates under the new subscription model sit at 95%. Older customers that no longer felt safe going to the grocery store every few days appreciated the fresh deliveries. Nebullam has even grown its subscriber base by 350% year-to-date.
By stacking the horizontal growing equipment, the team is able to make efficient use of underutilized space. It typically takes two months and $150,000 to launch a 1,000 square foot farm. A farm that size is able to supply 300 households with fresh food every week, 52 weeks a year, said Mr. Mooney.
Interested customers in Ames can purchase weekly, biweekly or monthly subscriptions of red butterhead lettuce, micro radish, broccoli sprouts, peashoots and tomatoes on eatlettuce.com. Bundles are also available for purchase. 
"I think produce sitting on store shelves is detrimental on a large scale to a society," he said. "We see ourselves continuing to launch in more and more communities and ultimately replace the produce aisle with healthier food."
Nebullam Farms use up to 50% less fertilizer and labor costs are 66% less expensive than the competitors, according to their website.
Biweekly Friday deliveries will occur for the pilot project in Cedar Rapids, and deliveries could begin in Iowa City and Coralville within the next months, demand permitting.