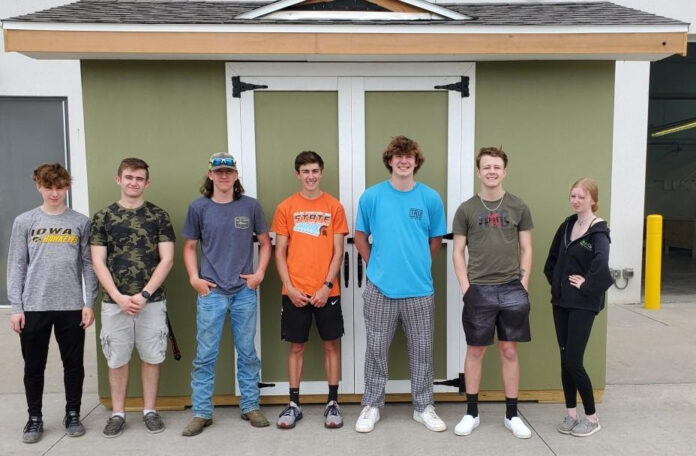 Architecture, construction and engineering (ACE) students at the Kirkwood Regional Center at the University of Iowa have built a shed to be sold during the Iowa City Parade of Homes.
According to a news release, the group of ACE students read designs, put together the order for supplies, then built the 8' X 12' shed.
The Parade of Homes is June 4, 5, 7, 9, 11 and 12. More information can be found on the website iowacityhomes.thegazette.com.
"Cutting and nailing the cement board siding was the biggest challenge. The students worked together to overcome the challenge." said ACE, PLTW Instructor Chris Caldwell, in the release. "They enjoyed building the shed. It gave them a sense of accomplishment and teamwork. Three of them talked about continuing their education in Kirkwood's Construction Management Program."
The shed can be viewed at 778 Clover Hill Dr., North Liberty until the end of the Parade of Homes.
Those interested in purchasing the shed should contact Karyl Bohnsack at The Greater Iowa City Area Home Builders Association at (319) 351-5333 or karyl@hbaofic.org.