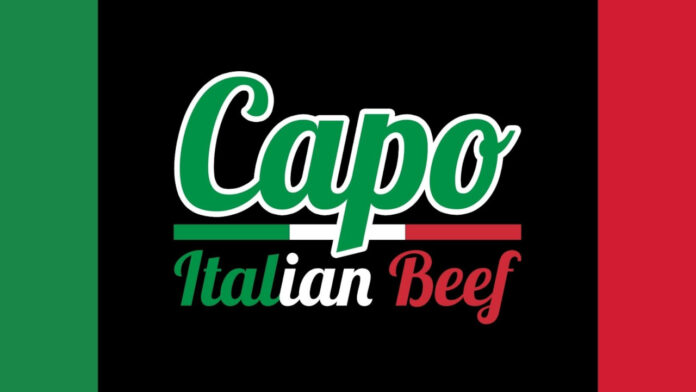 A new restaurant featuring Italian beef and other Italian-inspired dishes is now open inside the NewBo City Market in southeast Cedar Rapids.
Capo Italian Beef opened June 3 at the market, 1100 Third St. SE. The eatery features a traditional Italian beef sandwich, with optional giardiniera or sweet peppers, and a deluxe version of the same sandwich with jalapenos and onions. Both are available with cheese for a small upcharge.
Capo also offers an Italian beef rice bowl, with optional mozzarella or cheddar cheese; a veggie sandwich with avocado spread, provolone or cheddar cheese, tomatoes, green peppers, cucumbers, onions and lettuce; and standard or Chicago-style hot dogs. Side dishes include pasta salad, chips, pickle spears, cheddar cheese soup and cups of au jus.
The new restaurant is open Thursdays and Fridays from 10 a.m. to 8 p.m., Saturdays from 10 a.m. to 6 p.m. and Sundays from 10 a.m. to 4 p.m.
For more information, contact Capo at (319) 432-4410, on Facebook, or via email at capoitalianbeef@gmail.com.