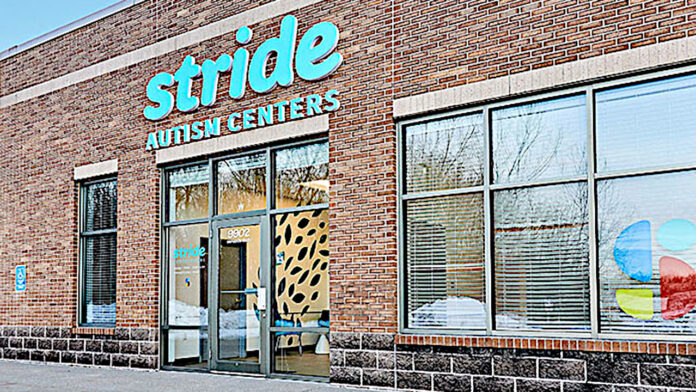 Stride Autism Centers, a provider of evidence-based therapy for children with autism, has opened a new clinic at 1327 Boyson Road in Hiawatha and is now actively enrolling clients.
Stride also recently opened clinics in Clive, Johnston and Davenport, according to a news release. The four new Iowa locations bring Stride's total number of centers to seven, including previously established centers in Illinois and Nebraska.
Stride works exclusively with preschool-aged children, ages 2-6, to ensure their clinicians have expertise through dedicated focus and differentiating Stride from other autism centers, according to the release.
"By choosing to establish their presence in Eastern Iowa, Stride brings mission-critical autism services to Hiawatha and the surrounding Cedar Rapids community," landlord representative and GLD Commercial Agent Associate Angie Glick-Martin said.
Stride specializes in the autism treatment method known as Applied Behavior Analysis (ABA) therapy. Considered the "gold standard" of treatment for individuals with autism, it is a more evidence-based therapy and has been shown to improve a range of important skills for long-term independence.
Stride's mission to provide the best possible support to children with autism and their families is deeply personal to founder and CEO Brad Zelinger. "My sister has an autism-related disorder called Rett Syndrome," Mr. Zelinger said. "She is nonverbal and requires substantial support in everyday activities. I founded Stride so individuals like her can get the effective therapy they need as early as possible to live more independent, joyous lives."
For more information about Stride, call 515-207-5251 or go to stridecenters.com