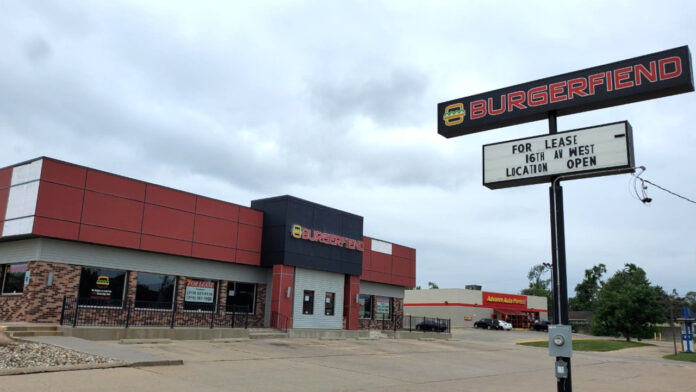 A few years removed from relocating their business from southwest to northeast Cedar Rapids, Burgerfiend has closed their location at 3980 Center Point Road NE.
Meanwhile, Burgerfiend's original location at 2020 16th Ave. SW, which was open from 2014 to 2017 and reopened at the end of March, will remain open, store officials said.
The gourmet burger restaurant opened its Center Point Road location in 2015 in a building formerly occupied by the Spring House restaurant. That building is now available for lease.