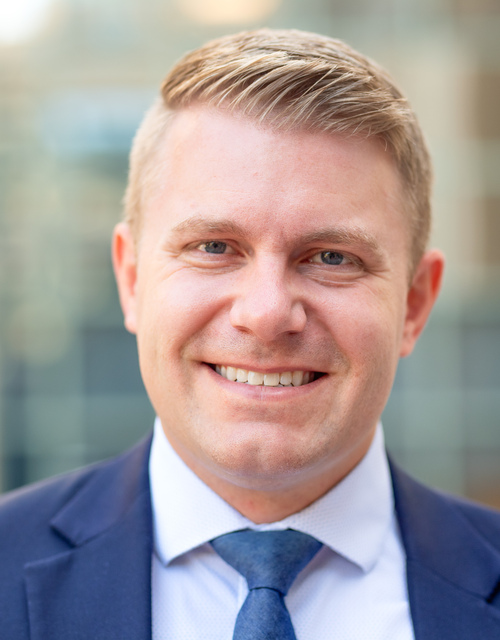 Stephen Courtright, professor of management and entrepreneurship at the Tippie College of Business at the University of Iowa, has been named one of the top 40 MBA professors under age 40 by Poets & Quants.
Dr. Courtright, 39, returned to Tippie as a faculty member in 2020 after receiving his Ph.D. from the University of Iowa in 2012, according to a news release.
He is also the director of executive education at Tippie and founding director of the Tippie Leadership Collaborative, which provides customized executive training and learning opportunities to businesses and other organizations.
Poets & Quants is an online news organization that covers business schools for prospective students and chose the 40 top professors from more than 2,000 who were nominated by students, faculty, and staff.
According to the release, one of Dr. Courtright's student nominators referred to him as a "positive force of nature."
"Dr. Courtright's positive impact on me personally and professionally has been invaluable. He taught me how to effectively manage myself, my network, and my team by playing to my strengths while learning from feedback," the student wrote, in their nomination. "Thanks to Dr. Courtright, I now understand how to build valuable learning organizations and networks."
Dr. Courtright's research on organizational leadership, team effectiveness, employee engagement, and work-life balance has been published in top research journals and cited over 5,000 times. His work has appeared on Iowa Public Radio, NPR, Sirius XM, Huffpost Live, Wall Street Journal, Forbes, and Harvard Business Review.
His research has received numerous recognitions, including the Kanter International Award for Research Excellence in Work and Family and the Network of Leadership Scholars' Alvah H. Chapman Jr. Outstanding Dissertation Award.