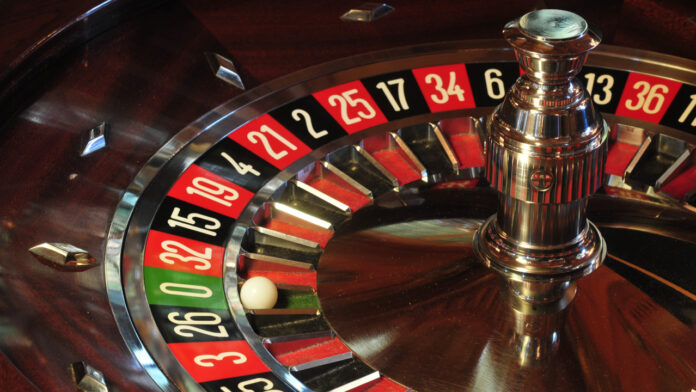 UPDATED MARCH 9: In Jonathan Swain's view, there's no better time than now for a Cedar Rapids casino development.
And while there's no indication that the Iowa Racing and Gaming Commission intends to approve, or reject, a gaming license application from Linn County, the commission is receptive to accepting an application from Linn County casino developers, IRGC administrator Brian Ohorilko said March 3.
Mr. Swain, president of Peninsula Pacific Entertainment, the parent company of the Cedar Rapids Development Group that's working with the nonprofit Linn County Gaming Association to develop a casino proposal, said he sees that announcement as opening the virtual door for a new gaming venture.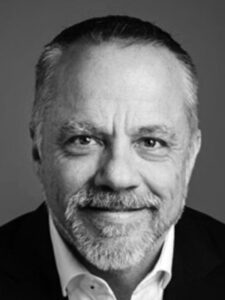 "It's pretty early in the process, but we're highly encouraged by what happened last week," Mr. Swain said March 8. "I'm really excited to continue to push forward with this project. We've been extremely patient. It's been over a decade. There's a lot of local investors that are very interested in seeing this happen as well and our company certainly wants to bring this to fruition for all of Linn County."
Meeting at the Lakeside Hotel Casino in Osceola March 3, IRGC commissioners discussed Linn County voters' approval of a referendum in November that permanently authorizes gaming in Linn County.
"The commission had indicated that they were prepared to accept applications from Linn County, specifically noting that the county had passed a referendum," Mr. Ohorilko said. "That was one of the factors for indicating that they would accept applications. The commission had directed staff to prepare a timeline (to) be reviewed at a subsequent meeting."
If a license were granted, formal steps would then be taken to develop a casino in Linn County.
The IRGC has twice rejected casino proposals for Linn County, in 2014 and 2017, after commissioners largely sided with opponents who argued the state's gaming market was saturated and a new Linn County casino would "cannibalize" revenue from existing state-licensed casinos.
Mr. Swain said this month he feels a number of factors could tip the scales in Linn County's favor this time around. Among them, he said, is that competition is emerging from gaming ventures in Nebraska and Illinois, and that the primary gaming opponent in previous years, the Riverside Casino, is now operated by a Elite Casino Resorts, a multi-state company that is "a diversified and much more stable organization, a lot more able to handle the potential competition from a Cedar Rapids casino."
"If you look at the factors that lead to a decision by a commission to grant an additional license, a lot of those factors are the same (as in 2014 and 2017) but a lot of the facts are actually different," Mr. Swain said. "The gaming industry (in Iowa) is experiencing unbelievable success. It should probably eclipse $1.7 billion to even $1.8 billion this year. But there's also the cloud coming over the horizon with potential competition from neighboring states."
Mr. Swain also noted that none of the current IRGC commissioners were serving when the last Cedar Rapids proposal was rejected.
"When you have a group that is completely new, looking at things from a fresh set of eyes, I think that's very important," he said. "And a lot of the concern last time regarding an application was an individual property in Washington County (Riverside), a standalone facility that could have been potentially hurt. And although I think we made a very good case that that wasn't the truth, there were three commissioners that sided on those (claims)."
Specific plans for a Linn County casino haven't yet been announced, but Mr. Swain had previously indicated that "we've always expressed a preference for (downtown) Cedar Rapids. We've evaluated half a dozen sites, and we still are focused on something that can help re-energize downtown Cedar Rapids."
At its January meeting, the IRGC reviewed statewide gaming market studies from a pair of consulting firms – studies that could impact the commission's consideration of a Linn County casino proposal.
The two studies, conducted by the Horsham, Pennsylvania-based Spectrum Gaming Group and the New Orleans-based Innovation Group in New Orleans, were commissioned by the IRGC and submitted in mid-December. They each evaluate the state's gaming industry on a number of factors, including economic impacts on host communities, public safety, employment, socioeconomic issues and comparisons between gaming and non-gaming communities, as well as assessing other states' gambling industries and the future of gambling in Iowa.
Both studies cited cannibalization concerns, noting that Cedar Rapids is in close proximity (90 miles or less) of existing state-licensed casinos in Riverside, Waterloo, Dubuque and Davenport and raising concerns that those casinos' revenues could be impacted by a Linn County casino.
"Based on Spectrum's analysis, it appears that Cedar Rapids is well served by casinos in Waterloo and Riverside, both within an hour of Cedar Rapids," the Spectrum study notes. "Adding a casino to Cedar Rapids holds the prospect of cannibalizing these two properties significantly."
The Innovation Group report projects that revenue at existing Iowa casinos would drop by just over $61 million per year if a casino opened in Linn County, but overall, state gaming revenue would increase by just over $51 million with the addition of a Linn County casino.
While the Cedar Rapids Development Group has an agreement with the city to apply for a license to operate a Cedar Rapids casino, Mr. Swain said he expects development proposals to emerge from multiple operators. "I think that's something the commission would like to see happen," he said. "But we've developed a very unique relationship with the city of Cedar Rapids over the years. We've run two referendums at our expense. I think we hold some good cards in our favor, but we've got to be competitive. And we're going to be putting out the most expensive project that we've ever developed for Cedar Rapids by a significant amount, and it's really going to surprise people as far as what we're bringing. I'm very positive that we will be able to compete effectively against anybody else in the market."
Mr. Ohorilko said he expects the commission to provide more guidance on an application timeline at an upcoming meeting, either in April or June, perhaps even before a casino license application is filed by Linn County developers.