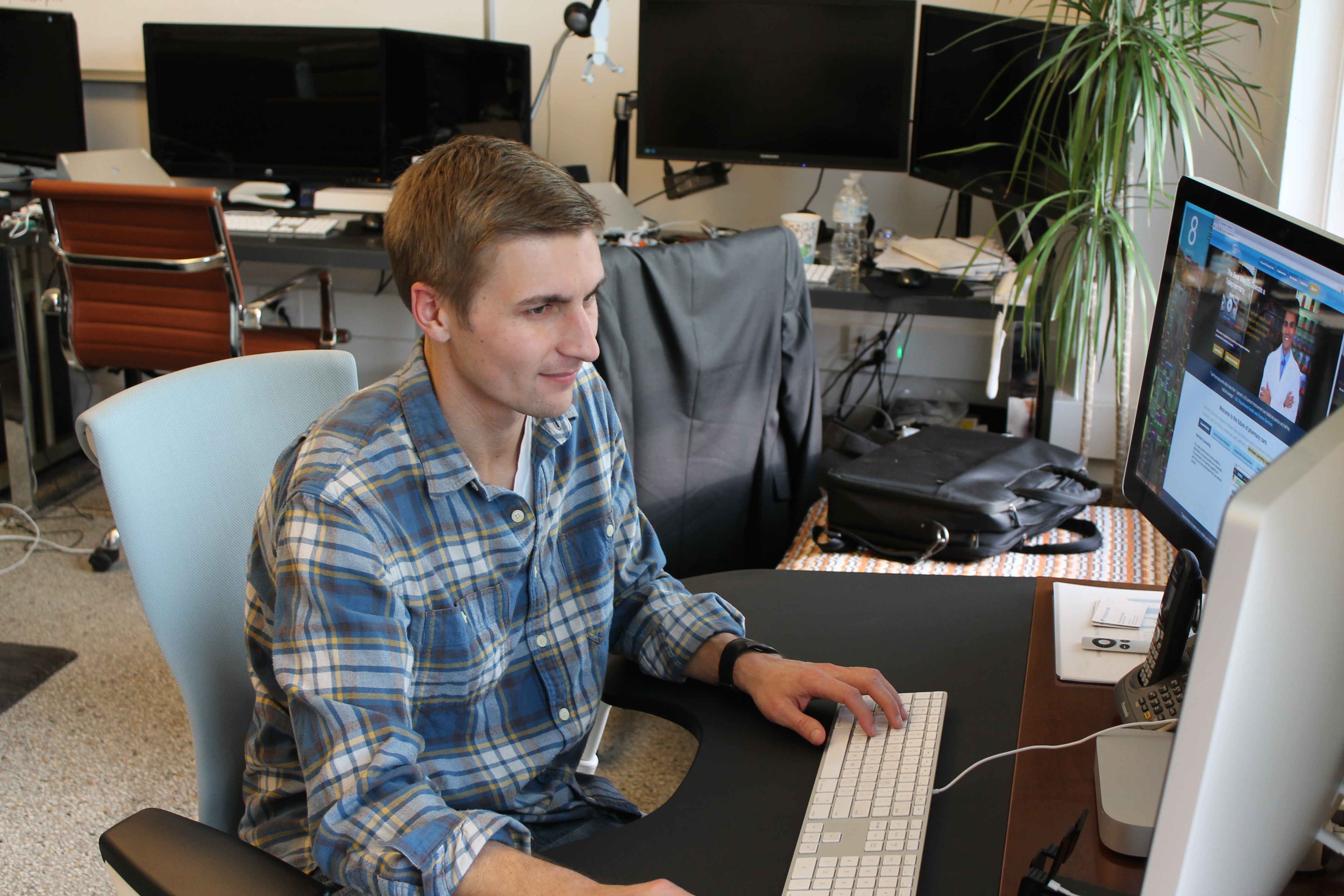 By Pat Shaver
IOWA CITY—Roby Miller's parents' businesses were struggling to stay open and he wanted to find a way to help.
His family owns several rural Iowa pharmacies, and they were forced to close two of them because they just weren't making money, Mr. Miller said.
"It's hard to keep a store open when you lose $30,000 a year," he said. "For a rural area, closing one of the stores was a really big deal for the community."
After graduating from the University of Iowa in 2009, Mr. Miller began developing his business, TelePharm. Immediately after graduating, he took a job with Pearson in Iowa City. Once he realized his idea's potential, he quit his job to focus on the company.
The concept allows a pharmacy to operate without having a pharmacist on site. A pharmacist can operate out of several small pharmacies through TelePharm's software program.
"The pharmacy is the focal point of a lot of these rural towns, like a coffee shop," he said. "It's an important retail storefront for that community."
In recent years, the market has changed and impacted the industry, he said. In Iowa, 46 rural pharmacies have closed during the past two years. Nationwide, about 903 rural pharmacies have closed in the past six years.
There are 67 more rural pharmacies at risk in the state, he said. A rural pharmacy is considered a store that is located more than 10 miles from another pharmacy. With the rising cost of operations, longer customer payment cycle, changes in Medicare and Medicaid and growing accounts receivable, the industry has continued to suffer, he said.
A telepharmacy operates with no pharmacist, only technicians. The pharmacist verifies prescriptions and counsels patients remotely for multiple stores.
The concept has worked in North Dakota, Mr. Miller noted. There are a total of 87 telepharmacies there, which have added more than 100 jobs to rural markets.
The telepharmacy model focuses on a one-to-one or one-to-three pharmacy communication. What sets TelePharm apart is its concept of "any pharmacist, every pharmacy," a more scalable business model, he said.
"I think overall we will improve patient care," Mr. Miller said. "In pharmacies it's all about accuracy. In North Dakota, they found the telepharmacies were a 50 percent improvement over traditional pharmacies."
The technician scans the prescription, then fills and captures images of the prescription. The pharmacist is alerted of the new prescription in an online queue and goes in to verify and approve the prescription. The pharmacist can then counsel the patient via video chat software.
"It's sparking a conversation between the pharmacist and the patient. The consultation is a very import aspect," Mr. Miller said.
The company hasn't fully taken off yet, though Mr. Miller sees a successful future.
"We're doing fine right now. I have to build a team before we have revenue," he said. "We have all these leads right now, but right now it's about making sure we have a proven product."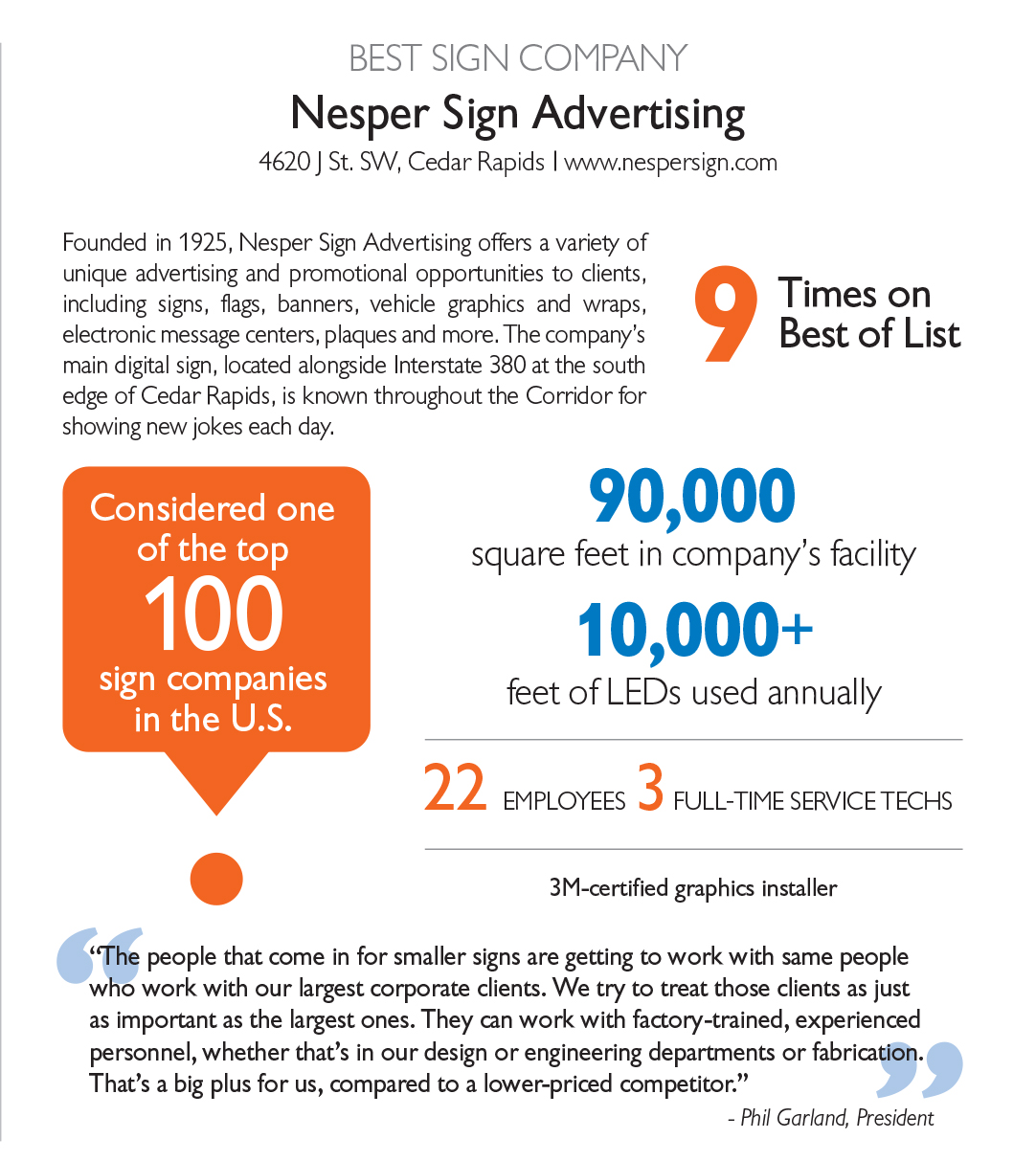 TelePharm technology is being used at a pharmacy in the town of Victor, located west of Williamsburg. The new concept was unveiled during a ribbon cutting ceremony in November at Victor Drug, which included participation from Gov. Terry Branstad and Lt. Gov. Kim Reynolds.
"The support I've had at the state level and city levels has been ridiculous," he said.
In November, TelePharm received a $75,000 grant from the Iowa Demonstration Fund. The company also received a grant that allowed Mr. Miller to hire two interns.
"In a year, we want to cross state lines into Nebraska and Illinois. I hope we are all throughout the Midwest in rural areas," he said. "In five years, I hope we're able to provide more services."
Taking the risk of starting a business as a young, recent college graduate wasn't a tough decision.
"I think this is the best time to do it. I don't have house payments, I don't have kids," he said. "I definitely have a lot of friends now seeing what I did and they say 'I want that life.'"