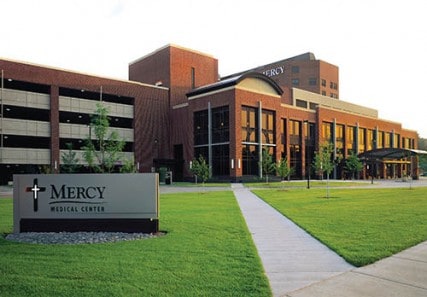 Standard & Poor's (S&P) Global Ratings has reaffirmed Mercy Medical Center's "A-" credit rating, according to a news release from the medical center. The credit analysis factors the financial performance of Mercycare Service Corporation and related organizations, such as Mercy Care Management Inc., physician practices and the Mercy Medical Center Foundation.
The "A-" credit rating reflects Mercy's stable financial performance for mid-fiscal year 2022, indicating Mercy's healthy reserves, even as the pandemic has required more complex processes, supplies and personnel costs.
Nathan Van Genderen, Mercy's executive vice president and chief financial officer, noted that Mercy's HallMar Village project anticipates opening in the fall 2023. In addition, Mercy is building a new heart center. Both projects are anticipated to enhance Mercy's overall credit profile and grow key patient service lines.
S&P also noted that incoming chief executive officer Dr. Timothy Quinn, Mercy's current executive vice president and chief of clinical operations, offers a smooth transition and continuity with the Dec. 31 retirement of Tim Charles, Mercy's president and chief executive officer.
Additionally, Mercy's surgery center and its emergency department in Hiawatha are serving higher patient volumes than anticipated, contributing to the hospital's strength in the market.