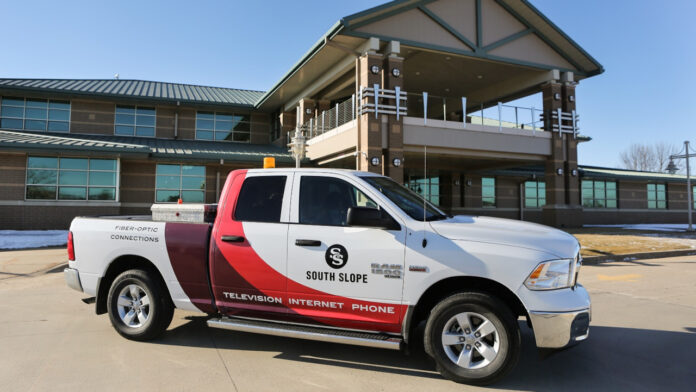 South Slope Cooperative Communications is bringing fiber optic technology to homes and businesses in Oxford.
The company's fiber network within the city limits of Oxford is nearing completion, and South Slope will begin contacting customers in May to convert their services to fiber. Construction of the fiber network in rural Oxford is scheduled to begin this spring.
The pandemic has highlighted the critical importance of fiber connectivity for providing fast and reliable internet service for all, South Slope officials said in a news release. The South Slope fiber network is built to handle the skyrocketing broadband usage stemming from virtual learning, working from home, gaming and streaming. The new network is configured for speeds up to 1 Gig, including high upload speeds, which are essential for virtual meetings, data back-ups and multiple users.
The expense that goes into building fiber networks, especially in rural areas, is extremely high and often cost prohibitive. South Slope continually seeks assistance and, in 2020, was awarded a grant and loan through the USDA's ReConnect Program, totaling more than $5.4 million, to expand fiber services in rural Oxford.
"At South Slope, we are committed to continually extending our network to help close the gap between those with connectivity and those without," said South Slope CEO Chuck Deisbeck. "We are excited to bring this essential infrastructure to Oxford."
During the fiber installation process, South Slope will replace the current network of copper cables with fiber optic cables, which brings increased service reliability and stability.
"We bury the fiber optic cables to ensure they will endure harsh environmental factors such as sunlight, storms, snow, and high winds," Mr. Deisbeck said. "It provides a much more reliable network for our customers."
South Slope representatives will be going door-to-door with information about the new network options. Residents can also visit southslopefiber.com to learn more.