A proposed solar farm in Johnson County covering 1,000 acres would provide the generating capacity to serve up to 30,000 homes in Iowa, after MidAmerican Energy acquired the rights to the project from Megawatt Photovoltaic Development last month.
Dubbed the solar triangle, the project calls for a 150-megawatt (MW) capacity farm located between Iowa City and Hills, The Gazette first reported.
After "ongoing discussions about the project for several months," MidAmerican chose to expand their renewable energy portfolio and will take over control of the project, said Geoff Greenwood, spokesperson for MidAmerican. Megawatt Photovoltaic will receive payment if the project is built.
Long-term look
While MidAmerican now has the rights to the project, there's no guarantee the plan will come to fruition.
The solar project will need to meet the standards of the interconnection queue process, overseen by the Midcontinent Independent System Operator, which can take two years to complete.
"Certainly MISO's interconnection queue process, which can impact project costs, is a significant consideration," Mr. Greenwood said. "Additionally, we would need to acquire the required county approvals and permits. There may be other regulatory steps, depending on how MidAmerican chooses to advance the project."
If MidAmerican does decide to move forward with the solar triangle farm, the company is likely at least three years away from starting construction.
The industry standard lifecycle for a typical solar farm is 25-35 years.
Benefits vs. cost
Sean Kennedy, founder and project developer of Megawatt Photovoltaic, has already secured land rights through purchases and easements. Only minor groundwork is needed to ensure the land is suitable, Mr. Greenwood said.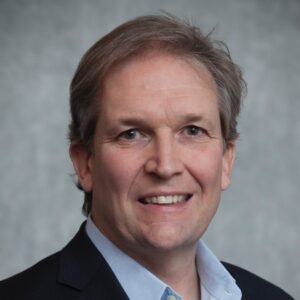 "I decided a few years ago we really needed to come up with a project to service Johnson County," Mr. Kennedy said. "Really, the only suitable area for a large-scale utility project was in the area between Hills and Iowa City, on the west side of the river."
Megawatt Photovoltaic estimated in a study several years ago the initial outlay, before breaking ground, of such a project would be $4.7 million. They had been in discussions with other energy providers about purchasing the project, including Alliant Energy and Central Iowa Power Cooperative before agreeing to terms with MidAmerican.
"We knew there was interest and we knew that all these companies were moving their portfolios to the point where they wanted to add solar," he said.
Mr. Greenwood said due to the preliminary nature of the plan, there is no projected construction cost available at this time.
Construction of a large-scale solar farm would help Iowa maintain affordable energy rates, provide employment to site workers and would provide higher tax payments to Johnson County exceeding what the property provides in taxes as an agricultural use, MidAmerican said.
Big picture
Mr. Kennedy is continuing to work with landowner partners and other stakeholders to keep them informed of issues and changes to the plan, but anticipates MidAmerican to be responsible for the direction of the project.
"Generally, people in Johnson County are very, very environmentally orientated," he said. "This is for the county and for the community. So, I think a lot of people sign up with us just out of having a green civic spirit."
Landowners are paid significantly more rent under this agreement and is a way for farmers to land bank, something that is beneficial for future generations.
"We farm the land very hard in Iowa," he added. "The land could use a break. When it goes back to being farmland, it will be in better shape than it was before the solar project came in.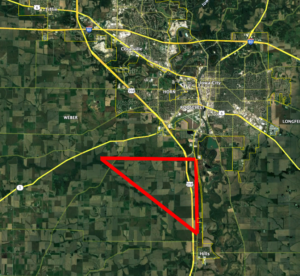 MidAmerican Energy completed its first wind energy project in 2004, since growing its fleet to more than 3,400 turbines at 37 projects in 32 counties. The Johnson County Solar Triangle plan would produce more peak output than any all of MidAmerican's existing solar projects combined.
This year, MidAmerican installed 141-MWs of power at six sites, including a 3-MW solar array in Hills that can power up to 650 homes. The proposed plan is separate from MidAmerican's $3.9 billion Wind PRIME renewable energy project.
On Nov. 10, the Iowa Utilities Board issued certificates of public convenience, use and necessity for the Coggon Solar and Duane Arnold Solar electric generating facilities. The Duane Arnold rezoning proposals were approved after a contentious evaluation process on Sept. 6 by the Linn County Board of Supervisors.
"Solar energy in Iowa will always be a small part of the next generation," said Mr. Kennedy. "It will never dominate because wind is so far ahead…but I think there are places where wind doesn't make sense. Iowa is very grid constrained, so I think there will be opportunities for the utility companies to develop solar."