Elizabeth (McAleer) Trcka, a partner at Skywalk Group in Cedar Rapids, has received the 2023 Influential Woman in Talent Acquisition Award from the Recruiting Process Outsourcing Association (RPOA).
Ms. Trcka's peers said they recognized her for providing effective leadership by creating confidence among her employees and encouraging a professional and positive environment.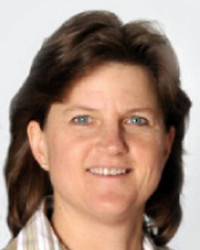 "Her hands on and hands off approach makes her approachable and shows that she trusts her team," a peer said in nominating Ms. Trcka for the award. "What does that mean? You can see Elizabeth (ET) on every morning call, engaged and truly interested in what we are doing, not in a micromanagement way but in a 'I am here to help' kind of way. Elizabeth is committed (to) the leadership and development of every member of her organization. She conducts upper level meetings with the field, and wants everyone to know how much she appreciates what they do and makes people feel like they have a say in how things are done.
"Elizabeth sets a clear vision and effectively communicates it to the employees at Skywalk Group, providing them with a clear understanding of the organizational direction. It is important to her to share information about the business's revenue because she feels everyone needs to know where the company is at.
"In 2022 Skywalk Group doubled in size and grew 159% and 109 active clients. One of the reason for this is her strive for high touch and being a consultant to our clients business. Her willingness to take educated risks and gauge the needs of the industry, stands us up against many of the major RPOs in the industry. Skywalk Group has a diversity of revenue streams including OnRecruit, HR Solutions Consulting, and Training. She is a pioneer in the industry."
The annual Recruitment Process Outsourcing Association (RPOA) program celebrates women in Talent Acquisition during Women's History Month with two awards based on peer recognition.
See a list of all nominees at https://bit.ly/3n8wbkY