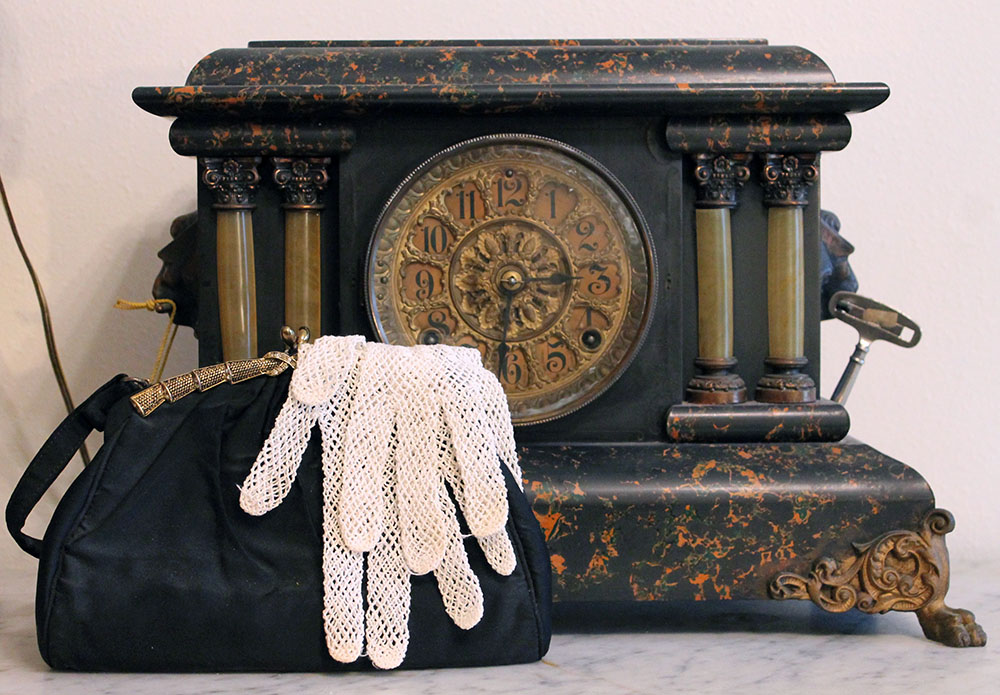 Iowa's seniors have more housing options than ever before – but can they afford them?
By Dave DeWitte
dave@corridorbusiness.com
Ed. note: This is the last part in the CBJ's special series on the senior housing boom. Read the first part here, and the second part here.
Retirement savings and income often override other factors when it's time to choose between senior living options in the Corridor, although a rapidly expanding range of financial structures has helped.
Seniors' options range from affordable "deep subsidy" senior apartments with few services that can rent for as little as $500 per month to assisted living and nursing care facilities that charge 10 times that much. The initial concern for many looking to move into a senior community may be whether they have the credit standing or financial resources to be accepted, but the long-term concern is running out of money.
Fortunately, Iowa remains one of the best places in the nation for the cost and quality of senior living communities. According to Caring.com, the average cost of a private one-bedroom unit in an assisted living community in the state is around $42,210 per year – some $1,000 less than the national average. Iowa tied for eighth among the states in a ranking of overall quality of life and health care, and ranked in the top 20 for senior care costs, which were close to the national median.
A 2016 analysis of the housing needs in the Cedar Rapids metro by Maxfield Research looked at the fees and rents being charged by local senior living facilities.
Memory care facilities have the highest rates, ranging from $4,945-$6,700 per month. Assisted living facilities cost between $3,580-$5,300, and independent living in continuing care retirement communities costs between $2,100-$5,000. The price ranges depend mostly on the level of service provided, but also the size of the living space and the amenities and programs offered by the community.
Senior Housing Management in Cedar Rapids has plenty of insight into the affordability of senior living facilities as the largest senior housing management group in Iowa. It manages 20 communities, including Garnett Place in Cedar Rapids, Emery Place in Robins and Brown Deer Place in Coralville.
Most applicants rely entirely on private funds to pay for senior living, according to Kayle Neegard, community relations manager for Senior Housing Management, but other options exist, including:
Nursing home or long-term care insurance. Coverage levels depend entirely on the wording of the insurance contract and sometimes don't begin paying for a few months after move-in. They may not cover all living expenses.
Some military veterans qualify for a pension benefit called VA Aid & Attendance, which can cover the cost of services provided in assisted living or memory care facilities, but not ordinary daily living expenses. It is limited to use in communities that are certified by the Iowa Department of Inspections and Appeals.
The Medicaid Home and Community Based Services Elderly Waiver. The program has a $1,339 per month maximum benefit based on income and medical or health needs. According to Medicare.gov, the elderly waiver funds services and individualized support to keep members in their homes or communities who would otherwise be forced into a medical institution.
The CCRC option
Many of the new senior facilities under development in the Corridor are continuing care retirement communities (CCRCs), which offer the entire spectrum of senior living options, from independent living to memory care. CCRCs allow seniors to live in the same community as needs change and help keep couples together when spouses have different care needs.
Three or four different payment models are used for CCRCs. Extensive or life contracts tend to be most expensive, because they offer unlimited assisted living and health services with relatively little or even no extra monthly cost. Most charge a six-figure "entrance fee," or buy-in fee, some of which may be refundable when the resident moves out or dies.
A variation known as a modified contract tends to include a specified period of long-term nursing care, beyond which fees rise with increased care. Traditional fee-for-service contracts tend to charge a lower entrance fee, but also charge the market rate for health services.
Some CCRCs offer rental contracts, which do not require a entrance fee beyond the initial deposit.
LifeCare is a life contract structure offered by Cottage Grove Place in Cedar Rapids and Oaknoll Retirement Residence in Iowa City.
According to Cottage Grove Place Executive Director Mark Bailey, LifeCare has strong appeal because of the predictability it provides residents regarding their future living needs. Residents can access the level of care they need without leaving the facility and, as their needs increase, receive services at rates 30 percent or more below market rate. It also does not rely on the Medicaid system, Mr. Bailey added.
Meth-Wick Community is one of the state's oldest and largest CCRCs, and uses a fee-for-service model, according to CEO Robin Mixdorf.
"The difference is with fee-for-service, you're not paying for future care," Ms. Mixdorf explained. "You're paying for the living area you're in right now, as well as the staff throughout the campus. With LifeCare, you start paying for your future care from the day you move in."
Ms. Mixdorf said the entrance and monthly fees vary widely with the type of living unit and level of care. Meth-Wick's entrance investment can range from $43,000-$320,000. Most applicants choose a refundable option, which would return a minimum of 50 percent of their entrance fee.
Taking time to meet residents, review the living options and understand the types of contracts available are the most important things seniors should do when choosing a facility, according to Ms. Mixdorf. Families are counseled on their options and the costs at Meth-Wick, she added, so they can select options that suit their lifestyle, needs and means.
A large percentage of applicants secure the funds for the entrance investment from the sale of their homes.
"Typically, when you're coming out of a home that's paid for, and any other assets that you have, that's typically enough to get you there," said John Baumhoefner of The Views, which operates a CCRC in Cedar Rapids, and expects to open its latest CCRC, The Views Senior Living of Marion, in 2018.
Costs such as meals, property taxes, property insurance, utilities and maintenance that the resident was paying out of pocket are typically covered at a CCRC, Mr. Baumhoefner said, helping to balance out the cost equation.
The affordability issue
Despite the proliferation of financial arrangements, many Iowans simply cannot afford CCRCs or assisted living communities, said Linda Miller, director of Iowa's Department on Aging.
Surveys have repeatedly shown most seniors would prefer to stay in their homes if they could, and the state wants to offer them more access to "wrap-around services" to help them do so, she said.
"When you talk to private developers, you realize they've done their demographic surveys and they know what people are asking for," Ms. Miller said. "On the government side, we're a little slower to come to the table, and have all our laws, budgets and regulations."
Medicaid is the primary source of funding for many of the health services seniors need, and Iowa's program now covers beneficiaries at higher incomes than many other states.
"We expanded our Medicaid program to cover those up to 138 percent of poverty level [in income] with Medicaid management contracts," Ms. Miller said, adding that "leaves people from 138 percent to 300 percent of poverty level" without funding.
Affordable housing options are expanding for seniors who cannot afford conventional senior living options. They often include both income-adjusted units for individuals who meet criteria for rental assistance and market-rate units for those who do not.
The 70-unit Arbor at Lindale Trail is one of the new affordable, age-restricted apartment communities. The facility was opened this year at 1362 Blairs Ferry Road NE, Marion to applicants 55 years and older by Full Circle Communities, a nonprofit based in Chicago.
Property Manager Tammy Archer-Blackburn said the facility has income-restricted apartments that charge from 30 percent of the resident's adjusted gross income up to 60 percent. The maximum income limit for an individual paying at the 30 percent level is $16,800.
The maximum rents for the community's tax credit-subsidized units are $900 for a one-bedroom and $1,080 for a two-bedroom unit.
Full Circle Communities offers residents a medical alert device as part of their rent. A counselor is onsite two and a half days per week to help residents secure access to services they need, from transportation to help applying for Medicaid.
Demand for the most affordable units is the highest, but even the market-rate units, which do not adjust rents downward for income, were rented last month.
"We need more of these 30 percent income-adjusted units," Ms. Archer-Blackburn said.
Richard Sova of Illinois-based Landover Corp. worked on development of Blairs Ferry Senior, a new affordable, age-restricted resident in Marion, and with TWG Development on the redevelopment of the historic Commonwealth Apartments in Cedar Rapids into affordable housing for those 55 and older.
The Commonwealth Apartments were the most economical housing option for seniors listed in the Maxfield study, with efficiency units costing well below $400.
"They're independent living," Mr. Sova said. "If you need lots of resources and services, they're not for you. They have wider doorways and a certain percentage, say 15-20 percent, must be fully handicapped accessible."
Mr. Sova said the key to developing in the affordable housing market is success in securing affordable housing tax credits from the Iowa Finance Authority. The tax credits are awarded based on a scoring system that incentivizes things like locating facilities close to public transportation. They are transferrable and can be sold, he said, providing a kind of government subsidy that allows the developer to charge low rents that would otherwise not be possible.
The economics of senior housing affordability are constantly shifting. Senior Housing Management finds that many Iowans have financially prepared for their transition to a senior living facility, "but recently, we're seeing more who haven't planned," Ms. Neegard said.
A clear trend has been for seniors to stay in their existing homes or apartments longer by receiving in-home services such as housekeeping, meal delivery and medication management.
"The most common age for people to move into assisted living was the mid-70s, and now it's migrating to the mid-80s," Ms. Neegard said. There are also concerns about how many seniors will be able to afford the current care options in the future, including insurance policies that are paying for less, and even doubts about the future of Social Security.
"As we project on the next few years or so, we're going to see more people who can't afford it," Ms. Neegard said. "And we are trying to tweak our plans to meet their needs, and taking that into account in our community planning."