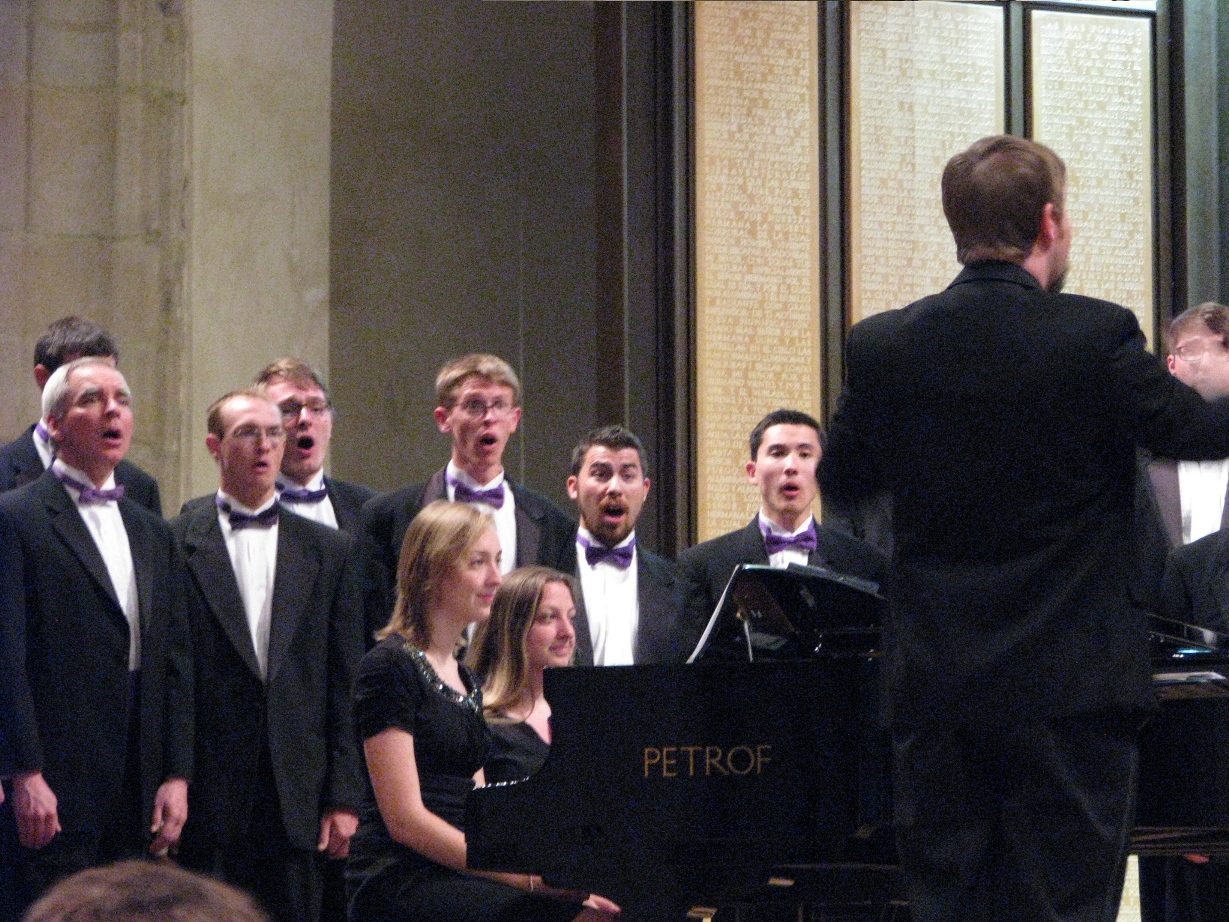 By Angela Holmes
CEDAR RAPIDS—Cedar Rapids Bank & Trust President and CEO Larry Helling wasn't too sure the bank he has led since it was founded in 2001 could manage without him for an entire month – or if he could manage without it.
Both of those fears were put to rest last month when he completed his month-long paid sabbatical offered to all CRB&T employees upon their 10-year anniversary with the company.
"I had to get my head around being gone that long," Mr. Helling said. "I was in no rush to do this. I wanted to make sure I wasn't sticking my nose into things."
But once he was out of the office and enjoying a 19-day trip through Europe, it wasn't hard to leave the office behind.
Although sabbaticals (derived from the word "sabbath" for rest) are more often associated with higher education and religious institutions, CRB&T began looking into the perk for its employees in 2004-05. CRB&T executives were interested a similar program implemented by Fiserv of Madison, Wis.
With the qualification of working at CRB&T for 10 years, the first wave of employees took sabbaticals in 2012. Employees must take their sabbatical within two years after their qualifying anniversary. The benefit is again offered at employees' 18th and 25th year with the company.
Employees are allowed to do what they want on their time off, but they must follow one rule: completely disconnect from the office. That means no checking emails or voicemails and no shop talk with coworkers.
"It is truly unplugging – a month is a long time," senior vice president James Klein said. 
The perk is an important part of CRB&T's employee engagement and retention strategy.
"It's a great benefit," Mr. Klein said. "When we talk to clients and prospects, they are impressed that we treat our employees right."
And while the time off is certainly great for the employees and their families, an unexpected benefit has occurred among those left at the office.
"When they are gone, others have to step up," Mr. Klein said.
Getting ready
John Rodriguez, executive vice president and chief operations officer, was a founder of the bank when it started in 2001. He also just returned from his sabbatical.
"To make sure we stay unplugged, we have to prepare coworkers so we feel comfortable leaving," Mr. Rodriguez said. "The unknown benefit is knowing your customers are taken care of."
A lot of planning goes into a month-long absence beforehand, Mr. Rodriguez explained. Employees need to communicate with their customers as well as their coworkers to make sure the proper procedures are in place.
 "It builds depth in the relationship with coworkers and customers," Mr. Rodriguez said. "It eliminates the crutch and allows people to learn more and expand."
Now that top executives such as Mr. Rodriguez and Mr. Helling have successfully completed their sabbaticals, the rest of the staff is confident it can handle anything.
"If the president can take a vacation, anybody can," Mr. Klein said. "It empowered the rest of us."
Mr. Helling felt comfortable handing off his duties to his staff. While he was gone, his assistant screened several thousand emails. She whittled it down to just over 100 emails by the time he returned.
If he could do anything differently, he said, it would be to devote two days instead of one without appointments to catch up when he returned to work.
Several unexpected situations occurred while Mr. Rodriguez was gone, but his coworkers took care of it without a hitch, he said.
Taking a month-long leave also takes mental preparation, such as gradually giving up meetings and other duties the week before the extended vacation.
"I had to divest myself of everyday duties," Mr. Rodriquez said. "I had to plan for it; you just can't quit. I had to ease into it. I couldn't go 100 miles per hour and then just stop."
A lot of planning also goes into the sabbatical itself.
"We encourage people to try to do something special – not necessarily spending money, but something specific, such as learning a new skill or volunteering for a nonprofit," Mr. Rodriguez said.
In 2012, the first year that Mr. Rodriguez was eligible for his sabbatical, a friend of his traveled in Europe with the University of Northern Iowa Men's Varsity Glee Club, a trip the group only makes every other year.
"I struggled to think about what I wanted to do," Mr. Rodriguez said. "That was the impetus for me to wait."
As a UNI student from 1978-1982, he was a member of the Men's Varsity Glee Club and went on its first European tour in 1980. He knew he wanted to make the trip again, this time as an alumnus.
He called the group's director, John Wiles, last December with several options for the European tour: he could be a groupie; he could travel with the group but not sing; or travel and sing with the group.
Mr. Wiles agreed to the latter, and Mr. Rodriguez scheduled his sabbatical to coincide with the trip. Starting in January, he went to Cedar Falls every week for rehearsals with the club.   
In May, he toured in Spain with 40 college students and another alumnus. Once on the tour, singing and sightseeing were his top priorities.
"It really worked – I didn't think about the bank when touring," Mr. Rodriguez said.
Dave Stoltenberg, vice president of commercial banking, has also been with CRB&T since its beginning in 2001. He took his sabbatical in October 2012.
Although the first three or four days were difficult for Mr. Stoltenberg, he eventually left work behind.  
During a weeklong trip in Jamaica with his family, Mr. Stoltenberg met several people from Europe and Canada who regularly take three or four weeks of vacation so they are not always thinking about working.
"When you unplug, you really get away," he said.
However, many employees begin to think about work again the last week of the sabbatical. 
 "I started to think about the bank on Thursday, for Monday," Mr. Rodriguez said. "After four weeks, I was ready to get back into a routine."
The four weeks off left him refreshed and ready to work.
 "When I came back, I hit the ground running; I wasn't overwhelmed," he said.
So far, the program has exceeded expectations of the executives who first considered it a decade ago.
"I don't think we realized when we set this up how transformational it would be for the employees," Mr. Helling said.