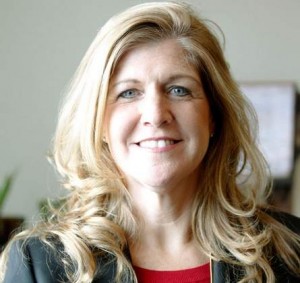 By Mary Ellen Maske | Guest Editorial
When the comprehensive high school was created in the late 1900s, it was largely in response to the needs of the emerging industrial economy. Not only did we need to socialize and provide basic education for America's children, we had to prepare them for a new work life that involved repetitive tasks in a factory setting.
Today, we face similar challenges as our forefathers as we navigate a massive shift in the way businesses operate, and how and where people work.
In our new hyper-connected world, we are coming to realize the inter-relatedness of our economic, educational, ecological and community systems. Today's world calls for co-creation and unprecedented collaboration. No single system or community can prepare students for a hyper-connected world alone and in isolation. As such, we understand that universities, K-12 education, businesses and communities must forge new and comprehensive ways to engage our students in this new world of work, and the skills and abilities needed to be successful in it.
As such, we are exploring and implementing some exciting programs and opportunities to meld rigorous student learning with real-world experiences and contact with the world of work and play they will enter. An example of this includes the Waukee Community School District (CSD) implementing the CAPS model this coming year. CAPS, the Center for Advanced Professional Studies, pairs students with local businesses for long-term internships, and allows them to engage with professionals to solve real-world business problems and explore opportunities.
Iowa BIG is another initiative between two school districts, Cedar Rapids CSD and College CSD, in which students earn core academic credit in a half-day program. Iowa BIG students select real-world projects pitched by businesses, nonprofits, and the community at-large. Through their passions and interests, they create value for the organizations while learning important content and concepts in context.
The Regional Centers being established by Kirkwood Community College also provide career preparatory and exploration courses to area high school students. And finally, the long-standing Workplace Learning Connection provides career exploration and internships to students to better understand the career options available to them in Iowa.
This level of collaboration, commitment and co-creation is largely new to most of us. Given the strong entrepreneurial spirit in the state, we are learning from that important niche in the economy a new mantra: "fail fast, fail forward, fail cheap." As we move forward together, we are going to learn a lot very quickly while always ensuring our students are safe, actively learning and being prepared for a future none of us can predict.
What we do know, and what we will keep a strong focus on, is that we must "grow our own" here in Iowa. We must ensure strong and engaging communities with great jobs and unlimited opportunities so that our children want to stay here to work, live and play. The only way to make this happen is to work together to show our children exactly what Iowa has to offer.
We continually find students awed and shocked by the diversity of careers and social opportunities available in our community when given the chance to see and explore. We must collectively be much more purposeful about connecting our children to the community. By working together through the above-listed initiatives and the myriad of others not shared here, we can begin to impact Iowa's economic future and the well-being of Iowa communities.
Last week's statewide school leader dialogue and celebration, hosted by the University of Iowa College of Education and Tippie College of Business focused on strengthening partnerships between the university and Iowa's schools. Leaders from across the state and at UI engaged in dialogue to explore opportunities that exist to better prepare our students as 21st century learners and productive, responsible citizens. Continuing this dialogue will be imperative in the ever-changing world of work and school in Iowa.
Mary Ellen Maske is deputy associate superintendent of Cedar Rapids Schools and a University of Iowa Educational Leadership alumna in the UI College of Education. She was named 2014 Iowa Central Office Administrator of the Year by the School Administrators of Iowa.