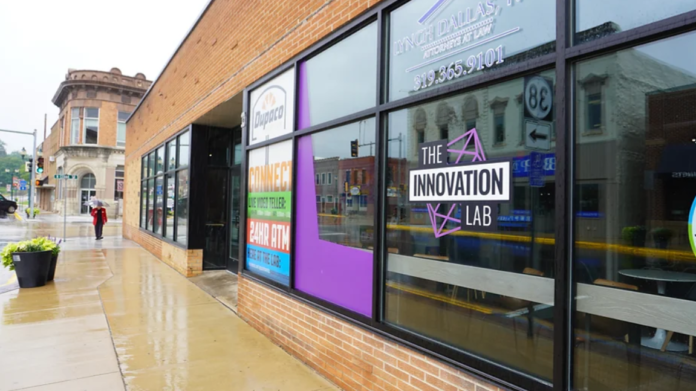 The Rural Ideas Network has been awarded a $412,105 grant from the federal Economic Development Administration (EDA) to expand efforts to support rural entrepreneurs in Iowa.
Since 2020, the Rural Ideas Network has piloted two services geared at supporting entrepreneurs in rural communities – a coworking accelerator program and a virtual Business Lab service, according to a press release.
As part of the grant, low or no-cost services will be provided to rural communities interested in opening a coworking space or bringing a Business Lab to their community. 
"We are thrilled to partner with the EDA and the East Central Iowa Council of Governments (ECIOG) to scale our proven rural entrepreneurship support services to new communities across Iowa," said Jordan DeGree, director for Rural Ideas Network, in a statement. "Communities that invest in supporting local entrepreneurs become more resilient and have a higher quality of life for all residents."
The accelerator program allows community members to operate in coworking spaces that serve as innovation and entrepreneurship hubs.. There are currently five spaces across Iowa which host entrepreneurs, remote workers and resource support providers.
The Business Lab offers one-on-one business coaching and training opportunities through virtual learning. More than 50 partners have launched Business Labs across five states, giving over 700,000 rural residents access to Business Lab services, the release said.
"Building vibrant communities and supporting entrepreneurs are key strategies in our five-year economic plan," said ECICOG Executive Director Karen Kurt in a press release. "The Innovation and Business Lab model fits our goals perfectly and we are excited to see these services expand within our region and throughout the state."
More: An accelerator program in Iowa City is helping one startup energy company tackle climate change by harnessing the power of ocean waves.