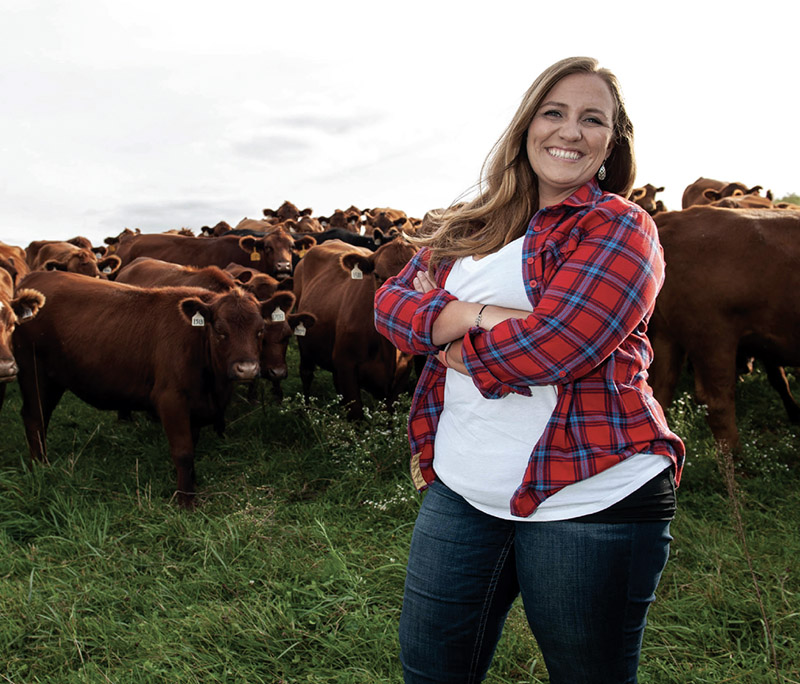 Project Coordinator
Iowa County Soil & Water Conservation District
AGE: 32
What was your first job?
When I was 8, I did farm chores in exchange for horseback riding lessons.
What was the best advice you ever received?
"If you have a job in agriculture, you'll always have a job. People have to eat!"
What would most people be surprised to learn about you?
Despite growing up in town and in a somewhat anti-gun household, I am both a beginning farmer and avid hunter!
If you had $1 million to give, what causes would you support?
If I had $1 million to give, I would use it to teach people about the different ways that they can connect with the land, whether it be through agriculture or outdoor recreation. Society benefits when we have a relationship with the land.
What is the biggest issue facing the Corridor?
I believe the biggest issue facing the Corridor is our land and water management. We are experiencing more frequent and destructive rain events each year, and we will need to adapt to the changing climate to prevent another catastrophic flood. Rural and urban landowners alike need to be aware of the impact that their activities have on those downstream. We're all in this together.