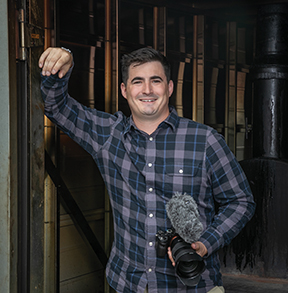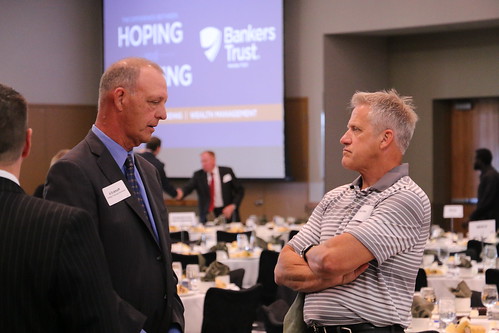 Roby Miller
Founder and Principal
TelePharm Technologies
Age: 26
Roby Miller has a new client just about every day.
Mr. Miller started TelePharm Technologies about a year ago. At age 26, Mr. Miller is among the youngest Forty Under 40 honorees.
Telepharmacy allows users to maximize a pharmacist workload, and spread the cost among multiple pharmacies by creating a network where every pharmacist can approve any prescription.
Along with increased efficiency, TelePharm's telepharmacy software solution gives pharmacy owners trackable history and analytics so they can optimize each pharmacy by targeting new demographics, retain current customers, and monitor each pharmacies' efficiency from a remote location.
"Business is going really well. It's almost too busy. We're hiring and expanding quickly," he said.
One of the reasons Mr. Miller said his business has grown was simply taking the risk to start the company.
"Starting a tech business is a fairly big risk. I knew it was going to do really well or not do well at all," Mr. Miller said. "For me every day is different, I don't know what next year or next week looks like."
After graduating from the University of Iowa in 2009, Mr. Miller began developing his business. Immediately after graduating, he took a job with Pearson in Iowa City. Once he realized his business idea's potential, he quit his job to focus on the company.
The concept allows a pharmacy to operate without having a pharmacist on site. A pharmacist can operate out of several small pharmacies through TelePharm's software program.
What sets TelePharm apart is its concept of "any pharmacist, every pharmacy," a more scalable business model.
The company employs nine people, Mr. Miller expects to hire a few more by the end of the year.
He is also involved in Built By Iowa, an early-stage venture fund, that started this fall.
"Roby has shown leadership in growing an idea into a national business. His determination for success is unmatched by his peers in becoming a serial entrepreneur, but also redefining the pharmacy industry with a disruptive product," stated Jerry Waddilove, chief operating officer of SouthGate, in his nomination of Mr. Miller.
-Pat Shaver