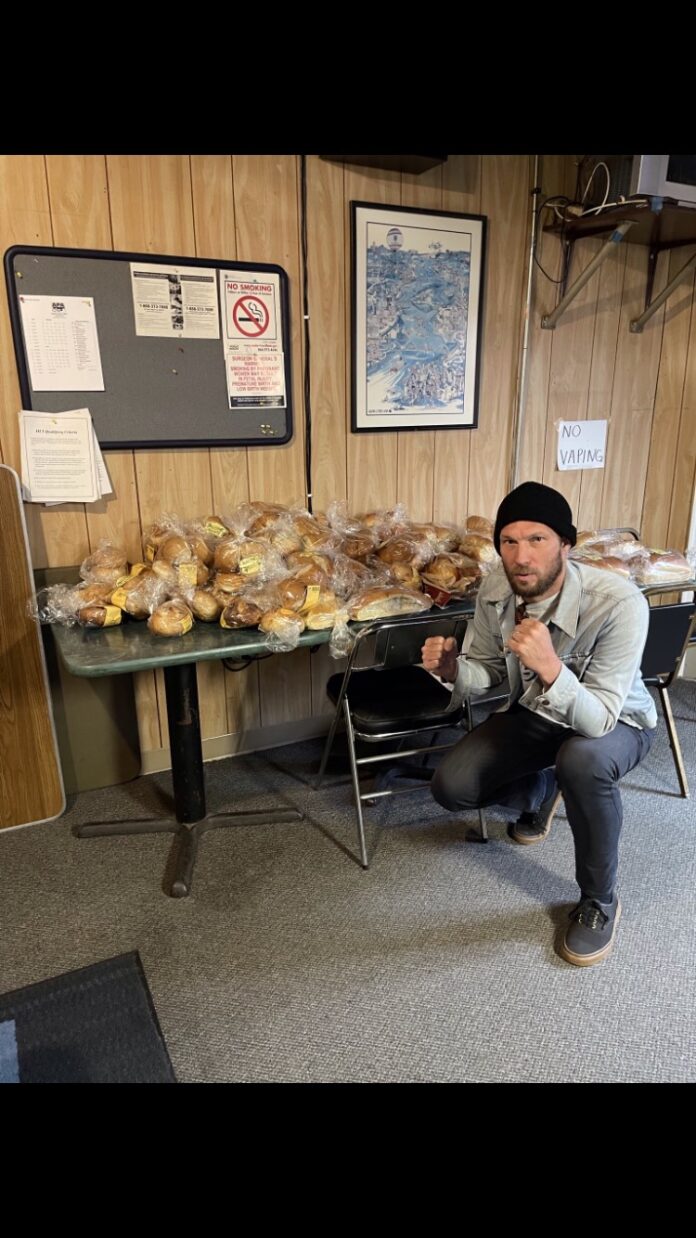 Sponsored by MidWestOne Bank, this is the latest edition of the CBJ's podcast feature with Nate Kaeding and notable Iowa business and cultural leaders, available first to CBJ members. Listen to this episode below, and subscribe on Spotify, iTunes, Google Play, Stitcher and SoundCloud. 
Sean Moeller is the writer-turned-entrepreneur behind successful music recording and performance venues such as Daytrotter, Codfish Hollow, and The Raccoon Motel.
I talk to Sean about his background in writing for the Quad-City Times, his thoughts on making a living in the performance and entertainment industry, how content influences culture and empowers artists to stand out, and how the potential of "Discovering the Underdog" inspires him.
I learned a lot, and I think you will too.
Was it at an early age that you fell in love with music and the arts, or was it something that became more of an acquired taste? 
It was at the University of Iowa. That was before Spotify and all that stuff. To have access to music, I needed record stores. We didn't have any record stores other than Sam Goody and Musicland at the mall. That's pretty limited, and that's typically going to be mainstream stuff. So getting to Iowa City and having access to the Record Collector and being able to hit Gabe's three nights a week and see bands that I didn't know. That's where I think it intrigued me more.
I came to Iowa to be a writer. I wanted to be a journalist. I was already attracted to words. I went to college, having been to maybe five concerts in my life. Then I started going to three or four a week and making it my life. I stopped at the record store every day after class, and I knew I was going to go in and probably drop 30 bucks.
Were you interested from the beginning in the business of live music?
I didn't think about it too much. At that point, it was still just pure entertainment for me. I knew I was getting something from these concerts and buying all these records. I'd buy a t-shirt at every show I went to. I still have a huge closet full of stuff that I don't wear. I think I recognized that when I bought something at the merch table, it helped the band. I was already getting a sense that anything I could do was a big deal to them. I was at plenty of shows where it was me and one other person in the entire venue. You feel guilty if you leave before the whole thing is over. 
Concerts aren't always full, yet there is still a "business" that's happening each night. There is a transaction. Somebody who is traveling the country is out trying to make a living. There's somebody who's opening the doors that night, running sound, and standing behind an empty bar who's trying to make a living as well.  It's pretty hard to make that connection without having done it firsthand. I think anybody who's a promoter or a club owner is still rolling the dice every day. You're basically operating a horse track. You're betting on certain ponies, and you don't know. You could be wrong every time. You could have the favorite, and that horse could come in fifth.
What title do you give yourself? 
I guess I'm a promoter. I mean, to me, that's weird. I don't like looking at myself that professionally. I think that almost gives me too much credit. What's given me longevity is that I just like putting on great nights. I love giving everybody the right elements to have a great evening, whether that's people on stage or the people that buy a ticket. I like crafting my nights in a way where you're never going to see this one ever again.
Where did you start professionally, and how did it lead you to things like Daytrotter, Codfish Hollow, and The Raccoon Motel? 
In high school, I started working at the Quad-City Times (in Davenport). I answered phones in the sports department. I would write down stats for area competitions. When I went to Iowa, I came back after my freshman year, and they let me start writing. I started getting bylines. When I left college, I didn't really apply anywhere. I wanted to be a writer, and I kind of already had this job back home. So I came back and just started writing for the paper.
I weaseled my way into previewing and reviewing shows. If somebody played The iWireless Center or the Adler Theater, I'd get to review the show. I'd review Alice Cooper or Britney Spears. I started sending those out to national and regional music magazines. I started picking up little freelance gigs here and there, just getting bylines. From there, I started getting antsy, and I knew there wasn't much upside to staying at the newspaper.
I started Daytrotter, and I wanted to write about all the bands. I didn't want to pitch somebody a story about a great small band when they wanted a story about Jack Johnson. I'd rather write about this other person. So Daytrotter was sprung out of that. It was me wanting to only write about the people that I thought deserved publicity. I didn't want to just write about it, though. I wanted to figure out how to give them an experience. At that time, nobody was doing these live, in-studio sessions. We started doing this thing, and, oddly enough, it caught fire and became a big deal.
Was there a particular band or artist that made you realize you were about to take off in a different trajectory? 
We had our first big breakthrough when Pitchfork posted about something we had done. They had a daily thing, Best New Music, and we had this band called Sunset Rubdown in. They weren't the first band to do it, but they were in there pretty early on. They recorded a song they'd never recorded before. Pitchfork freaked out about it and posted it as the headline of Best New Music. Watching the clicks that day was just absurd. We were worried we were going to break the website. From that moment on, they created the mindset for other bands that they should do something new when they came in because people paid attention to that.
So for probably the next year and a half, we got so many great crossover publications from Pitchfork and other news outlets that were recognizing that we weren't just a thing. We were contributing. We were creating new content in conjunction with the bands. That became the culture for the next two years.
How do you design your time in a way where you allow yourself the opportunity to discover these new bands and these new musicians that are going to be popular?
That's what keeps me going. I want to be inspired. I just make time for it. It's how I choose to use my leisure. I'm a little surprised that more people don't do that. There are too many great things out there, and if I can be that conduit for others, that's fine. Having The Raccoon Motel back and functioning allows me to put people on the stage that people don't know. I love finding the underdogs. That's the thing that excites me most — when I can give them an opportunity. 
I can put you on a stage here, and I can give you an audience in Davenport, in the Quad Cities, in the state of Iowa. I helped you. You want it not to be a flash in the pan. You want it to be something that they can come back to, and they can keep. I want people to know that if you sell out the Raccoon Motel at, say, $20, you know that anytime you need $4,000, you can come to Davenport. We have a place where we can be a culture bank. You can come here, and people love you here. If somebody's a great artist and deserves to be heard, how many more markets can we give them where they can survive?
What do you see for live music in Eastern Iowa in the next 10 years? 
I don't think it has to do much. The one thing I know is there's never a replacement for it. There is no replacement for being in a room with a band playing live. People see cover bands and still like those songs. It's better than just listening to the radio. There's an energy there that is irreplaceable. It's the same as seeing a movie in a big theater. It's different than just watching it at your house. Being in a room with a band is indescribable. It's moving, and it makes you feel things. I just don't think things have to change that much. I think we're going to see things scale down a little bit more. I think smaller groups and smaller and bigger bands playing smaller places are probably going to happen a little bit more often. I think it makes more sense, and I think that's where you feel the energy best anyways. 
What's the craziest thing an artist or musician has ever asked for in their rider?
I haven't had too many crazy requests. I think it's weird when you have to buy people's socks. I don't understand why it's my job to buy you socks.