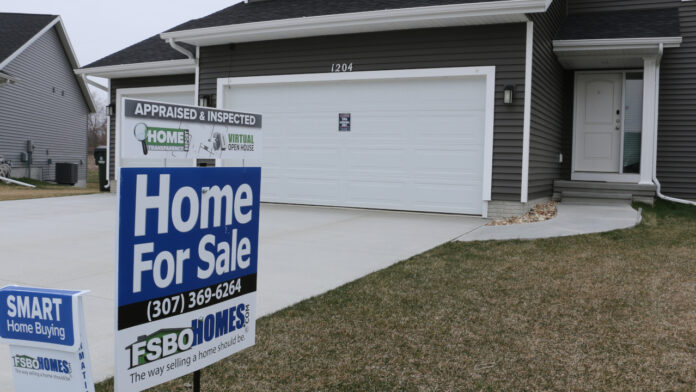 Home prices were up 10% and sales decreased 34% in Iowa in October, according to the Housing Trends report from the Iowa Association of Realtors (IAR).
In October 2021, 2,900 homes were sold. In October 2021, 4,403 properties were sold. For the first 10 months of 2022, Iowa has experienced a 13.9% decline in sales compared to the same period in 2021, according to the Iowa Association of Realtors report.
The median sales price for October 2022 was $217,500, compared to $198,000 in October of last year.
The number of homes available for sale continue to increase after record low numbers earlier this year. Iowa's inventory of homes was 10.9 percent lower than in October 2021, with 8,171 homes on the market statewide.
Homes continue to sell quickly. October saw an average of 32 days on the market. That is equal to the days on market in October of last year.
Mortgage rates just dropped below 7% as inflation appears to be cooling off. With that said, National Association of Realtors chief economist Lawrence Yun said he does not foresee large home price drops due to low inventory levels and elevated mortgage rates. Mr. Yun expects home sales to decline in 2023 with 2024 rebounding with a jump in sales.
"In Iowa, we are still seeing properties sell in about a month, but it is important to remember that all real estate is local," said IAR president Byron Menke. "We encourage any potential buyers or sellers to reach out to a local Realtor to get the best snapshot of the market in their area. A professional Realtor will advise and guide buyers or sellers through their local market.
"The seasonal slowdown in the market continues," Mr. Menke added. "While the number of homes on the market remains lower than normal, and as the market continues to shift, experts project homes will begin to spend more days on the market and price growth will slow in the months ahead. With that said, right now there are many properties still selling within one month. Find a local Realtor to help be your guide through the entire process if you want to move before winter."